In this article, we'll go over my favorite student ultrabooks and lightweight laptops for school/college use, devices that can handle both work and play at the same time, without breaking your back or the bank for you.
When I was in school, I lugged my laptop with me to classes, the library, and then back to my dorm almost every day, and I was delighted when I was able to replace my bulky 15-inch notebook with a compact and light 12 incher at that time. For me, the weight and portability mattered more than performance, at that time. And still do.
We're going to have a look at several kinds of school laptops down below, starting with the affordable models made for casual use (ideal for those on limited budgets and for younger children that don't need a lot of performance), continuing with some ultraportable options meant for daily multitasking (ideal for those of you favoring a light premium design), and then discussing the all-purpose and the performance laptops that can handle heavier workloads and games (ideal for more demanding school and college use).
Best affordable ultrabooks and laptops for school
We're going in-depth over the best budget ultrabooks and portable laptops in this other dedicated article, but in here, we'll briefly cover the options that make the most sense for school use.
For kids and generally younger users who don't need a lot of power from their computer, a Windows mini laptop, a compact tablet, or a Chromebook would be my go-to recommendations.
In that first class, I would consider either the Microsoft Surface Go or the Asus Laptop L210.
The Surface Go is a compact lightweight tablet computer, with a sturdy magnesium construction, a beautiful touchscreen with pen support, a compatible keyboard folio, and enough performance for daily activities. It's a bit on the expensive side for this class, though, once you add-up the folio and the pen.
The Asus L210 is an inexpensive small Windows laptop selling for around $150 or even less, and offers the standard functionality you would expect from a laptop, just in a small and affordable package. It's a plastic design, though, and is not fast by any modern standards, so only consider it for light use.
We're going over a wider range of small laptops and tablets in this dedicated article, if interested in more such options.
Chromebooks are other affordable options you should consider, with many good options selling for between $149 and $599, and available in a multitude of sizes and formats. They run ChromeOS, a simple operating system built around the Chrome web browser, and they are easy and safe to use, as well as snappier than regular Windows laptops in the same price range.
However, they must be connected to the Internet to function at full capacity. Keep that in in mind in your decision!
This post explains what you need to know before buying a Chromebook, and this one goes over a selection of the best Chromebooks available today.
Mid-tier affordable school laptops
If you need a Windows laptop with a bit more power or a larger display, this is the section for you.
The Acer Swift 3, the Asus ZenBook 14, the HP Pavilion 14, or the Lenovo IdeaPad 5 series are the ones I'd look into in the 500 to 800 USD/EUR price range.
These check most of the right boxes you'd want in a versatile school laptop:
sturdily built, with mostly metals used for the construction in recent years;
compact and lightweight enough to fit inside most backpacks and not become a hassle to carry around;
versatile, with a good keyboard, plenty of IO, and balanced ergonomics;
good displays (aim for an IPS FHD option, but you might even find an OLED with some of the newer models);
powerful enough for daily multitasking, browser/office work, music/video streaming, and even some occasional games – aim for a recent processor from Intel/AMD, 16 GB of RAM (as much as possible), and preferably 512 GB of SSD storage.

We've reviewed these over time, in multiple variants, so go through the reviews for more details on each of these options.
This aside, if shopping on a limited budget, I would seriously consider getting a used or a refurbished laptop as well.
This way, you can end up with a premium design (such as a MacBook Air or a Dell XPS) for a fraction of what it cost brand-new, or a more powerful laptop than you would normally find new for a lower budget (such as an Asus ROG G14 or a Lenovo Legion gaming notebook). This approach is especially useful if you need a computer that can handle more than just basic multasking, either for your school projects (programming, engineering, design, CAD work etc.) or for running games.
If you'd like something snappier, nicer looking and with extra modern features, the portable laptops and premium ultrabooks listed in this category are the ones for you.
Apple MacBooks
The MacBook Air M1 is almost unmatched as a portable thin-and-light laptop around the $1000 mark (or less), as long you're after a daily-use computer and don't need Windows for your school tasks and gaming.
This needs no introduction, as it's an iconic design with excellent build quality, excellent inputs, and a beautiful display. It's also a snappy daily performer even in the most affordable configurations, and easily lasts for 10++ hours of use on a single charge.
Of course, an updated MacBook Air M2 is also available in the meantime, but it's more expensive. And if you need something with better ports, a bigger battery, and extra power, the MacBook Pro 13 and especially the MacBook Pro 14 should catch your attention. You are sacrificing portability to some extent with these, though, and they're also significantly more expensive than the Air M1.
Surface laptops, Dell XPS 13 and HP Envy 13/Spectre x360
These are some of the best Windows ultrabooks available out there, and the prime alternatives for the MacBook Air in the Windows space.
Microsoft offers the Surface Pro (tablet format) and the Surface Laptop (notebook format) lineups, with premium builds, competitive specs, and modern features. The Surface Pro is especially interesting as a school device for its portable form factor and the ability to easily use it for taking notes, inking, or drawing, something most other options don't offer (at all, or in a more cumbersome way).
The XPS lineup offered for the last many years the ultimate Windows clamshell ultrabooks, and we've reviewed all models and generations over the years. If Windows is a must for you in a premium ultraportable design, these should be at the top of your list (especially in the US, but perhaps less so in other markets, where Dell laptops tend to be more expensive than the competition.
XPS laptops are available in a variety of sizes and formats, starting with the Dell XPS 13 and going up to the popular Dell XPS 15 and Dell XPS 17 models. The latter two can get very expensive, though.
As for the HP models, the Envy 13 is the clamshell premium alternative for the XPS 13, while the Specter x360 is one of the best hybrid 2-in-1 laptops on the market, available in either 13 or 15 inch variants.
Asus ZenBooks and VivoBooks
Asus offer some very competitive thin-and-light laptops in their ZenBook and VivoBook lineups. The ZenBooks are their premium ultrabooks, while the VivoBooks are the more affordable mid-tier options, and both are available in a multitude of variants with or without touchscreens, with Intel or AMD hardware, and in different colors and with various features and particularities.
Among these, the ZenBook S13 stands out as an excellent AMD-based 13-inch ultrabook, more powerful than most other similarly-sized Windows options in multitasking and complex loads. The ZenBook Pro 14 is another interesting model, this time a premium computer with the power and capabilities normally offered by higher-tier or larger devices, as it runs on a modern Intel Core H and RTX platform.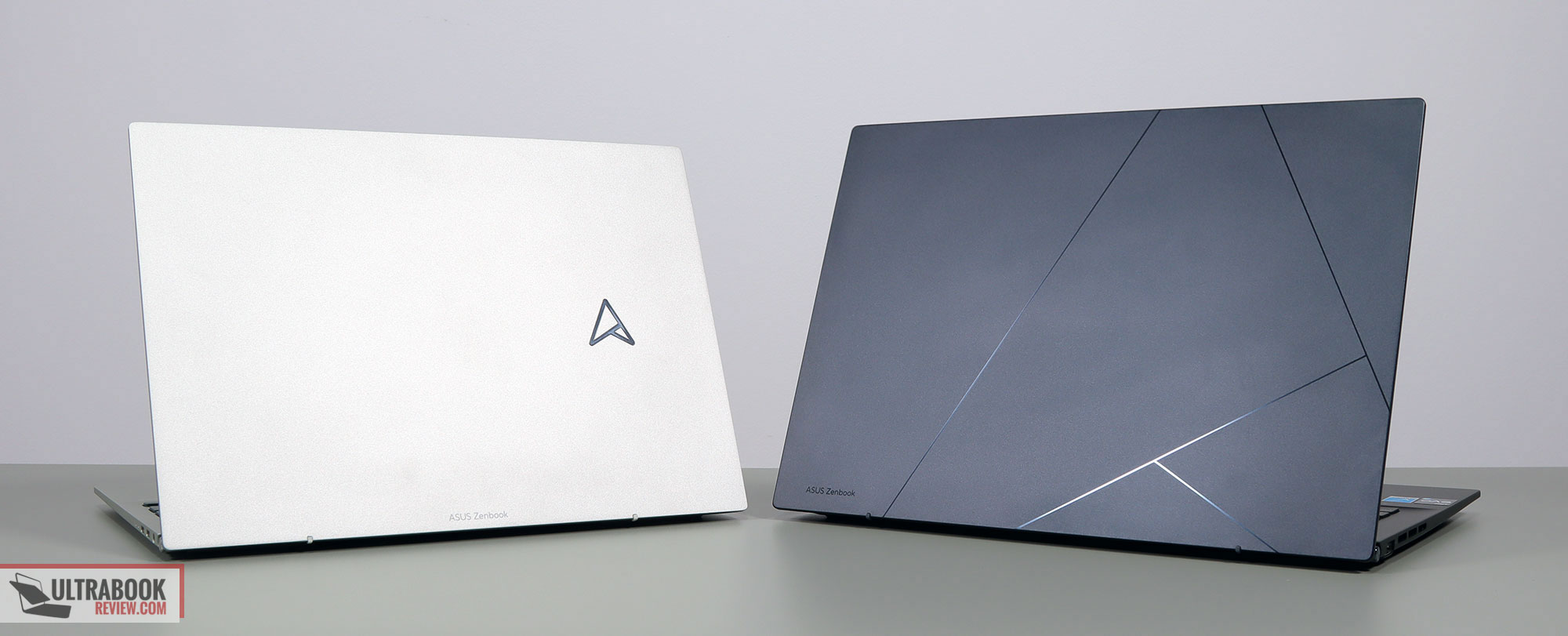 Lenovo ThinkPads and Yogas
Lenovo's lineup of laptops is more complex than what most other brands offer, with a multitude of ThinkPads, IdeaPads, and Yogas to choose from.
The ThinkPads stand out as reliable daily drivers with excellent builds, clean looks and uncompromised ports, ergonomics and performance. They are available in a wide range up, starting with some affordable options and going all the way up to the exquisite and expensive X1 Carbon, X1 Nano, and X1 Extreme ultrabooks. I'd expect the lower and mid-tier ThinkPad E and L models to make their way to most classes, as the more affordable school options.
The Yogas, on the other hand, are especially interesting in their balanced all-purpose options that bundle capable processors and graphics chips into portable devices.
For more options, you should check out the selections of the best 11-inch, 13 inch, and 14/15 inch ultrabooks available in stores right now.
The best all-purpose school laptops
In the first part of this section, we'll go over all-purpose laptops that ideally balance their format, performance, and price. And then we'll follow up with a few larger, heavier, and higher-tier options that you should consider when performance trumps your other criteria.
Asus ROG Flow X13 and Flow Z13
These two are the most powerful 13-inch compact ultrabooks available on the market, and they're some potentially excellent school companions due to their size and versatility.
Both offer 13-inch touchscreens and plenty of power and IO for general use, school projects and loads, and some gaming in your spare time.
The Flow X13 is a 2-in-1 convertible format, and is more usable in laptop form. It's also built on AMD hardware, which means it will last for longer on a charge.
The Flow Z13 is a tablet format, like a Surface Pro on steroids. It's the more powerful of the two and offers an advanced cooling module for this size. It's also the more versatile tablet, for pen input and watching content. It's an Intel platform, though, so won't last as long on a charge, and is more expensive than the X13.
You'll find more about these two from our coverage of the 2023 ROG Flow X13 and Z13 lineups. And here are our latest reviews of the Asus ROG Flow Z13 and Asus ROG Flow X13.

Acer Swift X, Asus VivoBook Pro 14x, Lenovo Yoga Slim X Pro
These are balanced 14-inch laptops with portable design, mid-tier specs, and competitive pricing around the 1000-1200 USD/EUR range.
These are the ideal mix of portability, ergonomics, and performance for most high-school and college students that require something more capable than a standard MacBook or Windows ultrabook.
We've reviewed them all on the site over the years.
Asus ROG Zephyrys G14, Alienware X14, Razer Blade 14
These two are still 14-inch laptops, but with extra features and more powerful specs than the options in the previous section.
The ROG Zephyrus G14 is the most popular ROG laptop of recent years, and for good reasons. It's available in a multitude of configurations, from mid-specced affordable models up to top-tier models with performance and specs that can rival full-size desktop replacement laptops (such as RTX 4090 graphics and Ryzen 9 processors).
The Alienware X14 is a thinner and more refined product, but not as powerful as the ROG.
The Razer Blade 14 should also be included in this section, due to its premium design and excellent performance. This is a pricey laptop, though, and hasn't been yet updated to the latest specs.
Razer Blade 15/16, Asus Zephyrus G15/M16, Dell XPS 15/17
These are premium portable laptops with 15 to 17 inch displays, my recommendation if you need a larger screen estate on your computer.
The XPS models are impressive designs, light and compact for their sizes, but as as powerful as the other options in this section.
The ROG Zephyrus G15, G16, and M16 are solid performers and well-priced options, but not as nicely built and finished as the others.
Finally, the Razer Blades are excellently crafted and manufactured, and offer solid specs and performance for their size, but can get very expensive in the latest-year models.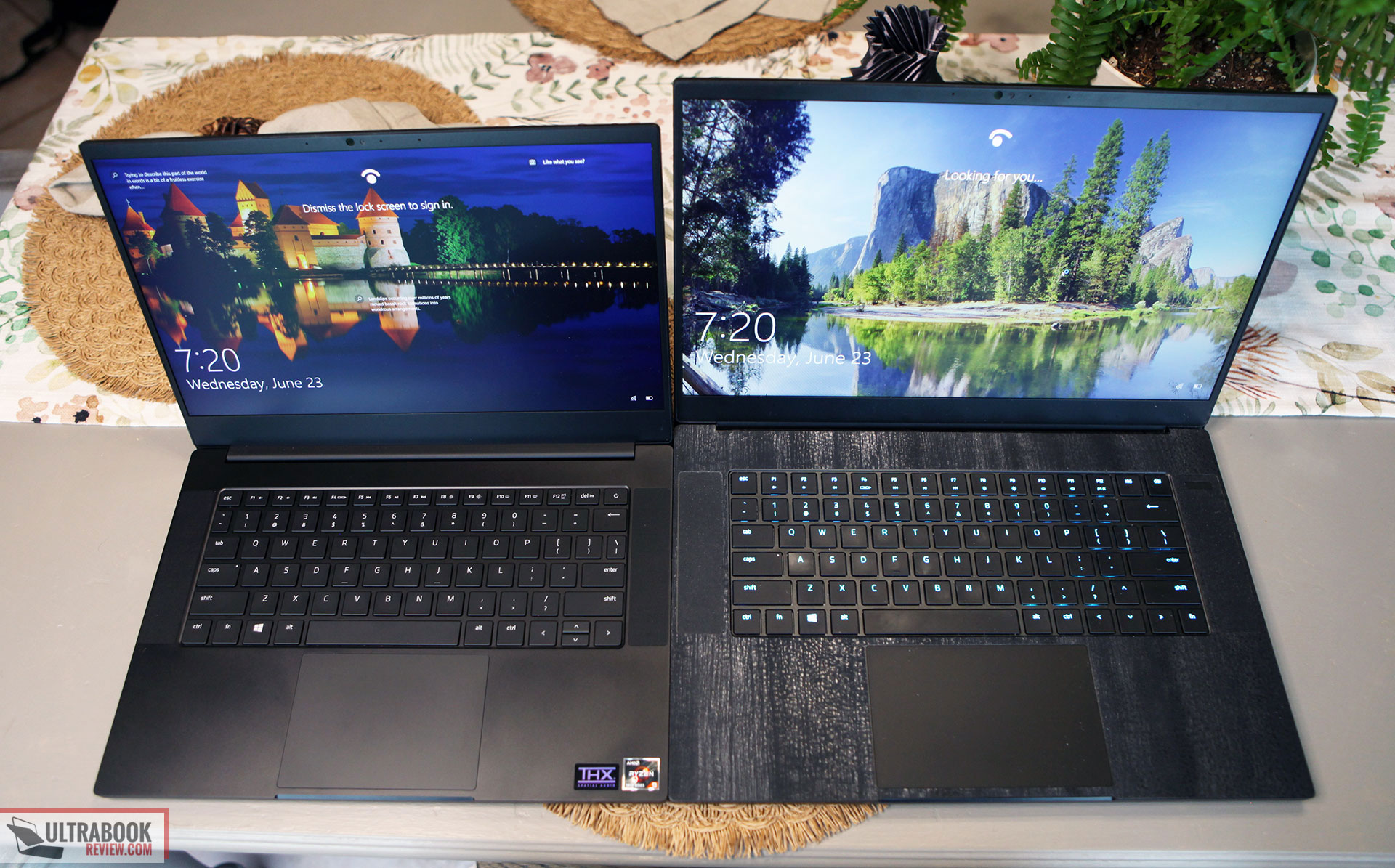 Acer Nitro 5, Dell G15, Lenovo Legion 5
These are some excellent performance and gaming laptops, ideal options if portability is not important to you.
They offer the best bang for your buck in terms of capabilities in demanding workloads and games, and are available in a multitude of configurations, with various hardware specs and screen options.
You'll find more about these from our detailed reviews.

Wrap-up
At the end of the day, there are plenty of good ultrabooks you can choose between, based on your requirements and budget.
More expensive devices are usually going to offer extra features, like touchscreens with pen support, premium lightweight design, and higher-tier specs, but that doesn't mean you won't be able to find a balanced mid-tier school laptop within every budget, as long as you keep your expectations realistic.
Anyway, I'm confident that this article helped you in your search, and if you need extra help deciding what your next ultrabook for college or school is going to be, get in touch down below in the comments section. I'll be around to reply.
Disclaimer:
Our content is reader-supported. If you buy through some of the links on our site, we may earn a commission.
Terms
.