If you've reached this post, you're probably after an modern laptop and don't want to spend a lot of money on it. I've split the article in two main parts, with a list of the best ultra-portable laptops you can get for under $1000 these days, as well as a selection of great notebooks that sell for $600 or less, and both will help you in your search.
But hey, no laptop is perfect, and if you're after a budget-friendly ultrabook, you'll just have to compromise here and there in order to choose the computer that best suits your needs, taste and wallet.
With that in mind, let's have a look at the best budget ultrabooks you can get these days. In order to make your quest for the right device easier, I've split the post into several different sub-sections:
Best ultrabooks under $600
You can get these brand new ultrabooks for less than $600 right now and some for under $500, as long as you shop for them online and/or hunt down the occasional discounts.
Full-size laptops with 14 and 15-inch screens
You'll have to sacrifice the weight, the materials used for the case and to some extent the screen quality if you aim to get a modern full-size laptop in this price-range, but there are still a fair number of options available out there that are worth buying.
Acer Aspire E15 series
Acer's 15-inch Windows laptops are known for their highly competitive prices, so there should be no surprise you'll find a few Acer recommendations in this section, and their Aspire E15 series gets excellent reviews from buyers and perhaps the most value-for-the-buck out of all options available out there at the time of this update.
There are a few different configurations in stores, and all share a few common traits: well built hard-plastic cases with aluminum interiors, good IO and non-touch FHD displays with TN panels (pretty dim and with average to poor viewing angles, but IPS options are also available on some higher-end models). The screen is hard to swallow in this day and age, but as long as you plan to keep these computers mostly indoors and look at them straight-on, you should be able to live with them. If you can afford to pay extra though, I do suggest going for an IPS screen.
What sets the multiple variants apart is the hardware inside, as you can find units with Core i3/i5 or i7 CPUs, with or without dedicated graphics and with or without SSD storage.
If you're after a basic and inexpensive option, i'd suggest going for a Core i3 configuration with Intel graphics, and the Aspire E15 E5-575 fits right in and starts at under $350. It only gets a non-backlit keyboard, 4 GB of RAM and a 1 TB HDD, but those can be easily upgraded if you want to.
On the other hand, if you do want a backlit keyboard, a faster processor, more RAM and dedicated graphics, then the Aspire E15 E5-575Gs are the ones to look for, with Core i5/i7 processors and Nvidia 940MX graphics, good enough to handle many games launched in the last years at FHD resolution with medium details. These versions are available for around $550 with a Core i5 processor, 8 GB of RAM and 256 GB SSD at the time of this update, or $699 with a Core i7 CPU, but you do get better value for your buck with the former option.
Follow this link for more details on the Aspire E15 variants, users reviews and updated configurations and prices.
If you're looking for an even better bargain, you might still find the older Aspire E 15 E5-573G series in stores with Broadwell/Skylake hardware and Nvidia 940M graphics. Follow this link for up-to-date info on prices and configurations at the time you're reading this post, and check out my detailed review of this model for more in depth details.
Dell Inspiron 15 3000 and 5000 series
The Dell Inspiron 15 3000 is another decent full-size modern laptop you can get for a limited budget. It is durable built, despite having an all plastic case and chassis, it offers good performance and it's very easy to upgrade, in case you buy a base model and decide to add more RAM or replace the storage later on. It also includes an internal optical drive.
On the other hand, the laptop is rather bulky and heavy, weighing close to 5.3 pounds, and you'll have to settle for a poor 1366 x 768 px TN display, in either a matte or a touch variant. Besides those, the 40 Wh battery inside is small, as it can only offer around 4-5 hours of daily use on a charge.
We reviewed the a base model of the Inspiron 15 3000 with a Core i3 processor here on the site, in case you want to read more about it, and it turned out to to be a great buy for the money. These base model sells for under $350 right now, while the Core i5 configurations go for a little under $500. Follow this link for more details, as well as updated prices and potential discounts.
The Inspiron 15 5000 is Dell's step up in terms of build quality and design, as it is thinner, comes with a silver color scheme and a brushed-aluminum interior, but also a backlit keyboard and FHD screen option (still TN though), which the 3000 series lacks.
The latest versions of the Inspiron 15 5000 start at $599 for a Core i3 KabyLake configuration with 8 GB of RAM, 1 TB HDD configuration and the same 15-inch HD touchscreen as on the lower-end model. You will find some of the previous versions greatly discounted though, and you should follow this link for more configurations and up-to-date prices at the time you're reading this post.
Acer's 14 and 15-inch Chromebooks
Chromebooks are the cheapest way to get an IPS screen on a full-size laptop these days, but the options for Chromebooks with 14 and 15-inch displays are limited. Acer offers some though, and both series are appreciated and selling for between $230 and $300.
However, before going for one of these it's imperative to understand exactly what a Chromebook can do and how it's different from a regular Windows computer. I have a detailed article on this topic here and a selection of the best Chromebooks here, but in very few words, a Chromebook does well if you have accent to the Internet and most or your activities are web related: browsing, emails, Youtube and other streaming services, online documents editing, etc. On the other hand, a Chromebook is seriously crippled when used offline.
Back to these two Acer models, the Chromebook 14 gets a 14-inch IPS FHD display, a silver metallic exterior, a quad-core fanless CPU, 4 GB of RAM and weighs 3.4 lbs. It starts at around $250 and you can find more about it via this link.
The Chromebook 15 gets a 15.6-inch IPS FHD display, but its case is made out of plastic and much heavier (4.9 lbs), plus the hardware inside is a little slower and more focused on efficiency, with a dual-core Intel CPU and 2/4 GB of RAM. This model is available in Black or White though and it's a little cheaper than the 14-inch variant, as you can see by following this link.
Overall though, if a Chromebook fits your requirements, I feel the 14-inch Acer variant is the one to get, as it is an excellent mix of build quality, portability, performance and an inexpensive price.
Acer Aspire R14 – the 14-inch 2-in-1
Acer's Aspire R14 is one of the very few modern 2-in-1s you can get in this price range, since the base models with a Core i3 processor, 4 GB of RAM and a 500 GB HDD sell for around $500, while the Core i5 models are about $100 more expensive.
The Aspire R14 has a few other aces downs its sleeve, aside from the price, like the pretty good keyboard, the excellent battery life (thanks to the 53Wh battery inside, huge for its class) and the upgrade-friendliness, as both the RAM and the storage drive can be easily upgraded on this unit. On the other hand, you'll have to make due with a rather poor 14-inch HD TN screen, an all plastic case with quite a few glossy elements and a fairly hefty weight of 4.4 pounds, but also the fact that this laptop's case gets hot quite easily under load.
You should check out our detailed review of the Aspire R14 for the full impressions and follow this link if you're interested in up-to-date prices and configurations at the time you're reading this post.
Other devices you can consider in this category are the Asus F556 and X556 lines, the Toshiba Satellite C55 series and the Asus Vivobook Flip 15-inch laptops if you can still find them in stock, or the HP Pavillion 15 notebooks, albeit not all configurations will fit the sub-$600 budget.
Portable and ultraportable options (10 to 13 inchers)
This section is reserved for the more portable options you can get for under $600 these days, but if you're in the market for a compact laptop, you should also check out our dedicated posts on the available 13-inch options, as well as this post on the 11.6 inch and smaller models.
Chromebooks
We'll mention these first, before getting to the Windows options, as there are many great 11 to 13-inch Chromebooks in the $150 to $300 price range available in shops, and if they fit your requirements, you're not going to find similar value in another type of modern notebook. Just make sure, and I cannot stress this enough, you understand what a Chromebook can and cannot do. This article explains that in depth, and this list analyses the best Chromebooks available at the time of this update.
Ultra-compact traditional laptops with Windows
There are a few different 11-inch mini laptops running Windows that sell in the $150 to $300 price range.
These are built on low-power Intel platforms, with 2-4 GB of RAM and 32 to 64 GB of storage, great as travel companions or notebooks for kids, and able to deal alright with basic activities such as browsing, music, email and video content. However, these aren't the most reliable computers you can find, their screens are usually pretty bad (dim TN panels) and their quality control isn't very good either. That means you can get a unit that works as expected, or you can get a defective one or it can break fast, so make sure to buy from reputable stores that allow returns and offer solid post-sale services.
Some of the devices worth mentioning in this class are the Asus X205TA (review here, more details here), the updated and better specked Asus E200 series, the colorful HP Stream 11 or the more sober 11-inch Lenovo laptops.
The compact Windows 2-in-1s and tablets
If you're willing to spend a little more, somewhere between $200 and $400, you can get a few different compact 2-in-1s with touchscreens and convertible or detachable form factors. These are also built on low-power Intel platforms and can only handle basic daily activities, but are usually better built and pack touchscreens with IPS panels. Among these, the most popular series and models in this segment are:
the Dell Inspiron 11 3000 – a 2-in-1 convertible line with an 11-inch screen that rotates to 360 degrees. The latest Inspiron 11 3000 sells for between $200 and $450 based on configuration (more details via this link), is available in a few different colors and offers Intel Celeron, Pentium or Core m3 hardware, with up to 4 GB of RAM, a 2.5″ bay for storage and a 32 Wh battery. The screen can be a deal-breaker though, as it only gets a TN panel.

the HP Pavilion X360 11 and 13 – these are HP's alternative for the Inspiron 11, available with either an 11 or a 13-inch display and IPS panels in both cases.
The 11-inch model gets Intel Pentium or Core m3 hardware, up to 8 GB of RAM and either a 34 or a 41 Wh battery, so it is specs-wise a step-up from the Dell. But at the same time is is a little bulkier, heavier and more expensive, starting at around $400. Follow this link for more details.
The 13-inch variant comes with Intel Core i3 hardware, up to 12 GB of RAM, a 41 Wh battery and either an HD or a FHD IPS touchscreen. It sells for $550 and up and you can find more about it from here.
There are a few other similar 11-inchers you can consider if you are able to still find them anywhere, like Acer Aspire R11 (review – 2-in-1 with a big battery, but rather bulky and heavy), the Lenovo Flex 11 , also known as the Yoga 300 in some markets ( a cheap 11-incher with a TN panel, plastic case and a total weight of around 3 lbs), the Toshiba Radius 11 (11-inch hybrid with TN panel and good construction, sells for around $350) or even the Asus Transformer Book T200 (review). And you can also read this article dedicated to 11-inchers and other ultra-compact notebooks.
If you're able to extend your budget closer to the $600 limit, you should also check out convertibles like the HP Spectre 12 X2 (review – 12-inch tablet with Core M hardware, great screen and solid construction) or the Asus Transformer Pad T300 Chi (review – similar to the Spectre 12 X2, but with rather short battery life), and you might even find a 13-inch Dell Inspiron 13 7000 convertible if you search well enough (review of the previous generation).
Best ultrabooks under $1000
There's are a lot of ultrabooks selling for between 600 and 1000 bucks these days, and we can't even hope to cover all the good ones in this post, but we'll mention some of the better ones below. There are two main directions you can follow if you're shopping withing this budget: either get a mid-range laptop with a solid configuration, or tap into the premium class and get the entry-versions of some of the best laptops out there.
14, 15 and 17-inch full-size ultrabooks
When it comes to full-size laptops, $1000 can get you even some of the best devices out there, especially if you hunt down sales and discounts. You'll find these high-end options mentioned in this article that cover the 14 and 15-inch segment in depth.
On the other hand, you might want to focus on getting more beefier specs for your money, in which case you'll be interested in the suggestions in this post, that include fast processors, dedicated graphics, SSD storage and good screens, tucked inside well built bodies.
Dell Inspiron 15 7559
If you'd rather get a laptop with excellent specs and a low price than an ultraportable, this Dell must be on your list. Just keep in mind it's big and heavy (5.7 lbs).
What makes this one pop is its excellent price for what you're getting inside, which is an Intel Core HQ processor, up to 32 GB of RAM, dual-storage, Nvidia GTX 960M graphics, a 74 Wh battery, a 15-inch IPS display and a backlit keyboard. The screen is glossy despite the fact that it doesn't support touch and the keyboard is rather shallow, but performance wise this Inspiron is hard to beat, especially since it sells for $799 and up.
That kind of money is going to get you a Core i7 processor, 8 GB of RAM and a regular HDD, but you can add an SSD and more RAM and still end up paying less than on other computers with similar specs. Follow this link for more details, user reviews and updated configurations and prices.
Asus K501UW
This laptop is thinner and lighter (4.4 lbs) than the Inspiron 7559, gets a metallic case and despite these, is also a solid multimedia computer than can handle games.
It packs the same Nvidia GTX 960M graphics chip inside, just like the Dell above, but it's built on an Intel Core i7 U platform, which means it's going to be slower in demanding chores and heavy multitasking, but will last longer on a charge with daily use and will still perform admirably with everyday activities and games, especially since the default configuration includes a 512 GB SSD. The specs list is filled in by a 48 Wh battery, 8 GB of RAM (upgradeable to 16 GB), a backlit keyboard and a FHD matte display, with what unfortunately looks like a TN panel though.
All these for around $850, so there's no surprise this has been one of the best selling 15-inch laptops on Amazon in the weeks prior to this update, scoring solid marks and reviews with its previous buyers. Follow this link to read those review and check out the latest configurations and prices.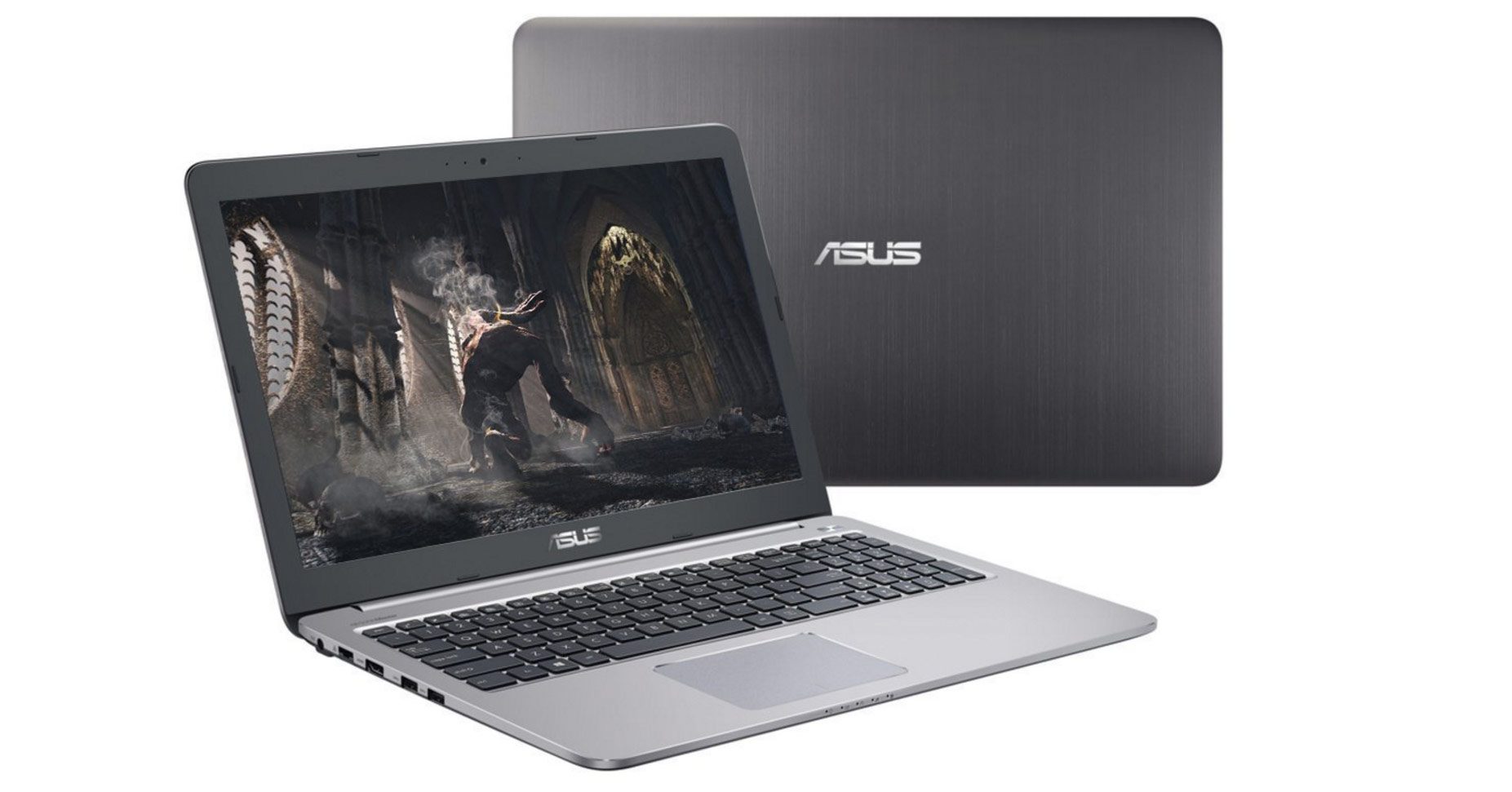 Lenovo Flex series
Lenovo's Flex series (also known as the Yoga 500/510 in some regions) consists of thin, light and well priced convertibles. There are both 14 and and 15.6-inch models in this line and they offer, among others, latest-generation Core i3/i5 and i7 processors, 1080p IPS panels, backlit keyboards, up to 8 GB of RAM and 1 TB HDD storage, plus 45 Wh batteries. Both models are convertibles with 360-degrees screens and both are mostly made out of plastic, with metallic palm-rests.
The 15-inch version gets a few extras though, like a NumPad keyboard and optional Nvidia 920M or 940M graphics. It's also larger and heavier, weighing roughly 5.0 lbs, while the 14-inch version weighs 4.3 lbs.
As for the price, a Core i5 configuration with 8 GB of RAM and a 500 GB HDD is going to cost around $650 on both of these, and surprisingly the Flex 14 is usually a bit cheaper than the 15-inch model. Higher specked versions go past $1000 in both cases.
Follow this link for more details on configurations and up-to-date prices.
Other options
$1000 also allows you to choose between many other mid-range multimedia notebooks with Core HQ processors and Nvidia 960M or 1050 graphics, similar to the Asus and Dell units mentioned earlier. They're not the most portable options, but they offer solid performance and features for the money. Among these, you should turn your attention towards the Asus ROG GL552 (15-inch) and GL702 series (17-inch), the MSI GE62 Apache Pro (15-inch), the Lenovo Y700 (15-inch) or the Acer Aspire V15 and V17 Nitros.
You can also aim for mid-range 17-inchers like the Lenovo IdeaPad Z70, Dell Inspiron 17 7000 or the Toshiba Satellite S75, or look at convertibles like the Dell Inspiron 15 and 17 2-in-1s, Lenovo Edge 15 or the Toshiba Satellite Fusion L55W. Your options are pretty much limitless as long as portability is not your main concern and don't want the thinnest and lightest laptop out there.
13-inch portable laptops
If you're after a very good 13-inch ultrabook, $1000 can buy you base-level versions of the ultra-compact Dell XPS 13, the convertible HP Spectre X360, the sleek Asus Zenbook UX330 series or even the base version of the Apple Macbook Air, to name just some of the top options.
On the other hand, if you'd rather get better specs for your money, or you'd rather spend less, there are some other options you should consider instead.
Asus Zenbook Flip UX360CA – review – latest discounts – a slim and light 2-in-1 with Core M hardware, a 13-inch IPS touchscreen and a metallic construction. This series is fanless and comes with M.2 SSDs, thus is completely quiet, and it's able to deal with everyday tasks as long as you keep multitasking to basic levels. The UX360CA lacks a backlit keyboard though, but its starting price of $699 and otherwise solid configuration could be enough to get past this aspect. If you do want a backlit keyboard though and more powerful Intel Core U hardware, you should check out the newer Zenbook UX360UA instead.
Lenovo ThinkPad 13 – more details – a tradition clamshell 13-incher with sober looks and sturdy build quality, as you'd expect from a ThinkPad. It's built on Core U hardware with up to 16 GB of RAM, SSD storage and a 42 Wh battery, and it doesn't get a backlit keyboard. The base versions start at around $550, but you should expect to pay around $800 for a Core i5 CPU, 8 GB of RAM, 256 GB SSD configuration and an IPS screen.
Asus Zenbook UX305UA / UX306UA – review – latest discounts – this Zenbook is a great choice if you're after a modern clamshell laptop with a matte display. The UX305UA is the Skylake model in the series, with the UX306UA being its KabyLake update. Both bundle Intel ULV hardware with up to 16 GB of RAM and SSD storage, a FHD or QHD+ IPS display and a large 56-57 Wh battery, all tucked inside a 2.8 lbs aluminum shell. They also feature a backlit keyboard. Prices start at around $750 for a Core i5 configuration with 8 GB of RAM and 256 GB of SSD storage. If you're interested in a similar device, but with a touchscreen, you should check out the Zenbook UX303 series, with a starting price of around $830 at the time of this update.
Asus Transformer Book Flip TP300 and Q302LA – review – latest discounts – a well priced 13-inch convertible with ULV hardware and an IPS FHD touchscreen, but a bit bulky and heavy for its class (3.7 lbs). Metal is used for most of its case and it is cheaper than other options in this list. The TP300 is available in silver, while the Q302LA and Q304 models can be found in black in some stores around the world.
Dell Inspiron 13 7000 series – review – latest discounts – Dell's alternative to the Asus mentioned earlier, with more or less similar features: Intel ULV hardware, an IPS FHD screen, a backlit keyboard and plenty of ports, in what I believe it's an overall better looking case. Dell did cut the corner where it came to battery though and only put a 43H one on this unit, and that translates in rather short battery life (around 5 hours).
HP Envy 13 – more details – another series of 13-inch convertibles with Intel Core U hardware, but slimmer and lighter than the two above, weighing around 2.9 lbs. It includes a backlit keyboard and a 45 Wh battery. The base models start at around $800 with a Core i5 processor, 8 GB of RAM and a 128 GB SSD.
12, 11 and 10 inch mini-laptops
This article covers the 11-inch or smaller ultraportables in depth, but if you want a short-list of high end devices you can get for under $1000, well, here you go:
Lenovo Yoga 710 11 – a sleek convertible with a 360 degrees screen. It's built on an Intel's Core M platform with 4 or 8 GB of RAM and various amounts of SSD storage. Includes an 11.6-inch IPS 1920 x 1080 px touchscreen and a 34 Wh battery, all tucked inside a slim and light (2.6 lbs) plastic body. The available configurations sell for between $600 and $900 at the time of this post, and they will probably get cheaper down the line. Follow this link for more details.
Apple Macbook Air 11 – the 11-inch version of the Macbook Air is one of the most powerful mini computers on the market, as it is built on Intel processors with Iris graphics, up to 8 GB of RAM and fast PCIe SSD storage. On top of that, the MBA 11 includes a backlit keyboard, a large battery and is both light (2.4 lbs) and sturdy, but owners will have to live with a rather poor TN panel, the lack of an SD card reader and an outdated hardware platform. The Macbook Air 11 starts at under $700 at the time of this update. Follow this link for more details and updated configuratiosn and prices.
Microsoft Surface Pro 4 – The Surface Pro is a compact tablet a magnesium shell, a 12.3-inch touchscreen with digitizer and pen support and Intel Core M and Core U hardware, so it's mostly designed as a long-lasting companion (expect 7-8 hours between charges) that cna handle daily tasks and some demanding loads when really needed. The base model starts at around $750 with Core M hardware and a Core U version sells for around $900, but you'll also have to pay around $100 extra for the keyboard folio. Follow this link for more details.
Wrap up
At the end of the day, there are a lot of good devices available for under $1000 these days and quite a few decent ones selling for under $800, under $600 and even under $500, that most of you looking for a mid-range laptop should be able to find something that will fit your needs and budget between the suggestions mentioned in this article.
You'll still have to make some sacrifices if you go into the lower tiers, that's true, but you can find something good no matter what your budget is, as long as you have correct expectations.
Most of the units mentioned in this posts will handle everyday activities like browsing, watching movies, listening to music or working on documents very well. Many will also do fine as laptops for school, laptops for your kids or secondary inexpensive travel notebooks. And some will do fine as business or light-gaming machines. So you're definitely not without options.
Now, if you need more help in your quest for the ideal ultraportable, you might also want to check these other articles on the site:
Or get in touch in the comments section, I'm around to help out.
Keep in mind that I'm constantly updating this list of budget ultrabooks under $1000, adding new models as they hit the stores and taking out the older versions when they become obsolete. If you happen to spot any mistakes though or any machines that should be in here and are not, I'd appreciate to hear from you in the comments.