For the last years, the ThinkPad X1 Extreme series included some of the best professional multi-purpose laptops on the market, and we've covered all generations in our articles and reviews.
As of early-2022, Lenovo has updated the X1 Extreme to the latest 5th gen iteration. As of 2023, a newer X1E variant hasn't been yet launched, but stay tuned for updates.
This is not just a hardware bump of the previous 4th gen X1 E reviewed here, but a refinement that addresses some of our complaints with the previous gen, including an updated thermal module with now a vapor-chamber, as well as an option for a higher-refresh 165Hz screen.
Add in the classic ThinkPad design and ergonomics, the excellent IO and inputs, as well as the multitude of configuration options, and you'll see why this is going to be a sought-after series once more, much like the previous variants. The devil is the details, though, especially with this class of ultra-compact performance computers, so it would be ideal to wait for the reviews before jumping on it.
Here's a quick spec sheet of the 2022 ThinkPad X1 Extreme gen5 vs the 2021 gen4 model, and we'll further get in-depth on the major updates down below.
Thinkpad X1 Extreme Gen 5, 2022
Thinkpad X1 Extreme Gen 4, 2021
Screen
16 inch, IPS, multiple options, including
1600p 165Hz with 500-nit and 100% sRGB matte
2400p 60Hz with 600-nit and 100% AdobeRGB matte or touch
16 inch, 2560 x 1600 px, IPS, 60 Hz, matte
Processor
Intel 12th gen Alder Lake, up to Intel i9-12900H, 14C/20T
Intel 11th gen Tiger lake, up to Core i7-11800H CPU, 8C/16T
Video
NVIDIA GeForce RTX 3050Ti to 3080Ti, up to 90W TGP (110W TGP), with MUX
NVIDIA GeForce RTX 3060 with 6GB GDDR6 VRAM up to 90W TGP
3050Ti to 3080 100W options available, with MUX
Memory
DDR5-4800 (2x DIMMs)
16 GB DDR4-3200 (2x DIMMs)
Storage
2x M.2 PCIe 4.0 slots
1x 512GB M.2 NVMe (Kioxia), second empty M.2 bay
Connectivity
Intel Wifi 6E with Bluetooth 5.2, optional 5G or LTE
Intel Wifi 6E AX210 with Bluetooth 5.2, optional LTE
Ports
2x USB-A 3.2 gen1 (one always on), 2x USB-C 3.2 Thunderbolt 4 (with PD 3.0 charging support), HDMI 2.1, SD card reader, mic/earphone
2x USB-A 3.2 gen1(one always on), 2x USB-C 3.2 Thunderbolt 4 (with PD 3.0 charging support), HDMI 2.1, SD card reader, mic/earphone
Battery
90 Wh, up to 230 W charger
90 Wh, 170 W charger
Size
359.5 mm or 14.13" (w) x 253.8 mm or 9.99" (d) x 17.9 mm or .78" (h)
359.5 mm or 14.13" (w) x 253.8 mm or 9.99" (d) x 17.7 mm or .70" (h)
Weight
from 1.88 kg (4.15 lbs)
1.81 kg (4.0 lbs) as weighed
Extras
backlit keyboard, FHD webcam with shutter and optional IR, dual up-firing speakers
backlit keyboard, FHD webcam with shutter, dual up-firing speakers
On the outside, the 2022 ThinkPad X1 Extreme gen5 is identical to the previous 4th gen model, with the same chassis design, inputs, and ergonomics. You'll find our thoughts on all these in the review.
The only notable difference is a slight increase in weight, due to the updated thermal design on this 2022 generation. Previously, Lenovo put a standard dual-fan/dual-heatpipe cooling module in the X1E, and now they've updated it to a vapor-chamber module and liquid metal thermal compound. That was expected, given the high CPU/GPU temperatures recorded on the X1E gen4, despite the fact that they were running at conservative power settings.
One other aspect I hope Lenovo has somewhat addressed on this gen5 model is the overall strength of the bottom D-panel, which felt somewhat flimsy and tended to squeak on the previous iteration.
Other than that, and the fact that this is a black laptop that's going to smudge easily, the X1 Extreme is one of the best compact notebook designs out there. Speaking of smudges, the carbon-fiber lid finishing variant does a better job at hiding those than the classic matte-black finishing, if you can stand the looks.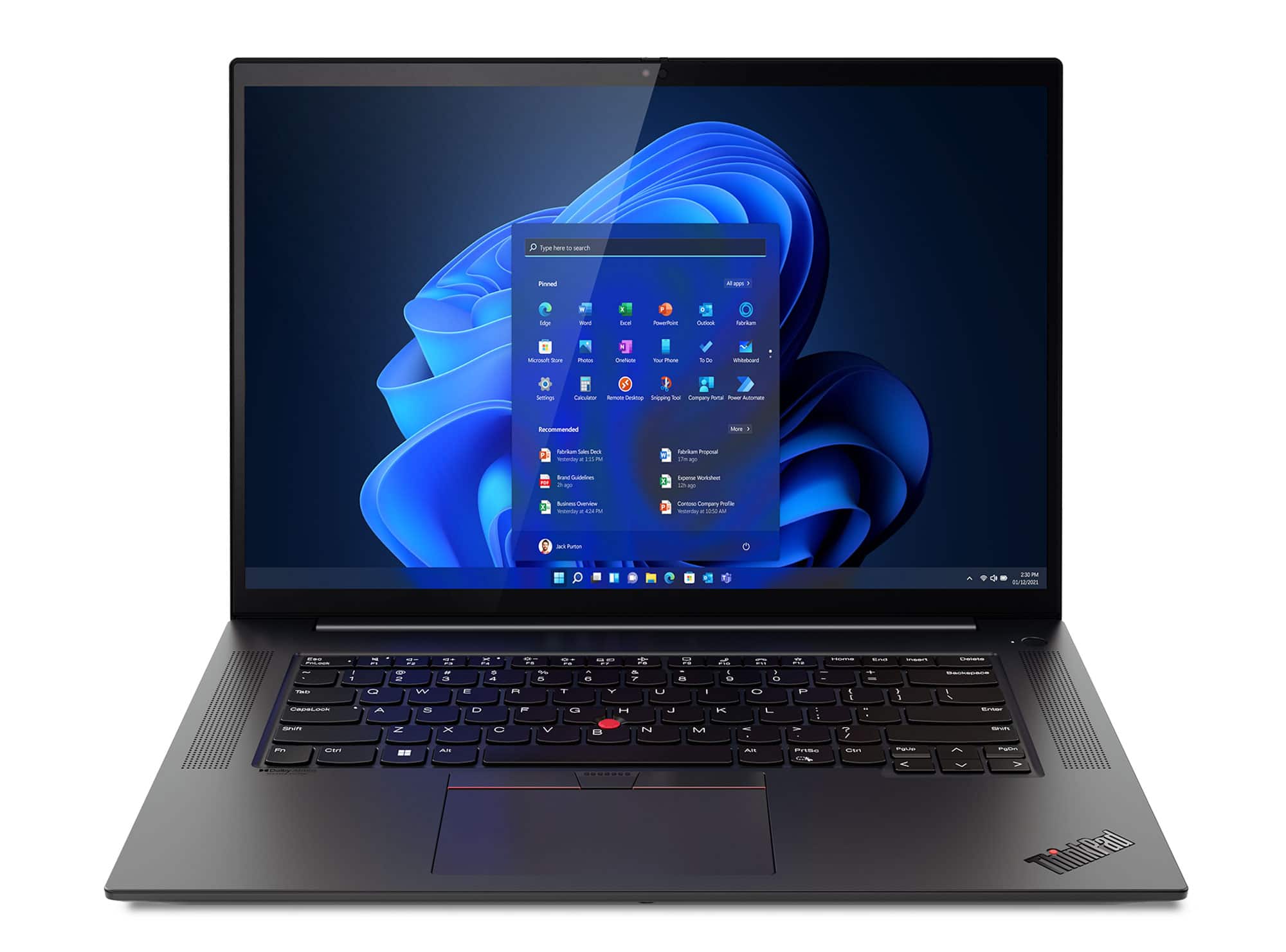 The major updates with this generation are internal, at the screen and components level. Derek wondered why Lenovo we're not offering the 2560 x 1600 px 16:10 165Hz panel option for the previous generation, and they listened and added it to the configurator now. It's the same panel found on the Legion 5 Pro and Legion 7 gaming laptops, with 500+ nits of brightness, 100% sRGB color coverage, 165Hz refresh rate, and fast response times. I'd go with this if you're planning on running games on your laptop in your spare time.
The other notable screen options are the 3840 x 2400 px panel with 600-nits of brightness, 100% AdobeRGB color gamut, and HDR400 support, available in either a matte non-glare or a touch-glossy variant. These are awesome for creator work, but more expensive and only 60Hz, so not ideal for gaming. They'll also take a toll on battery life, despite the fact that there's a 90Wh battery on this laptop. This should carefully be considered in your decision, especially since I don't expect much in terms of energy efficiency with this Intel 12th gen hardware update.
One final aspect to add here is that there's still no OLED option for the X1 Extreme, which might deter some of you. As far as I'm concerned, I prefer a quality IPS over an OLED on notebooks. Lenovo could have included an OLED option, though, as Samsung offers a 4K 16:10 OLED option with 100% DCI-P3 coverage.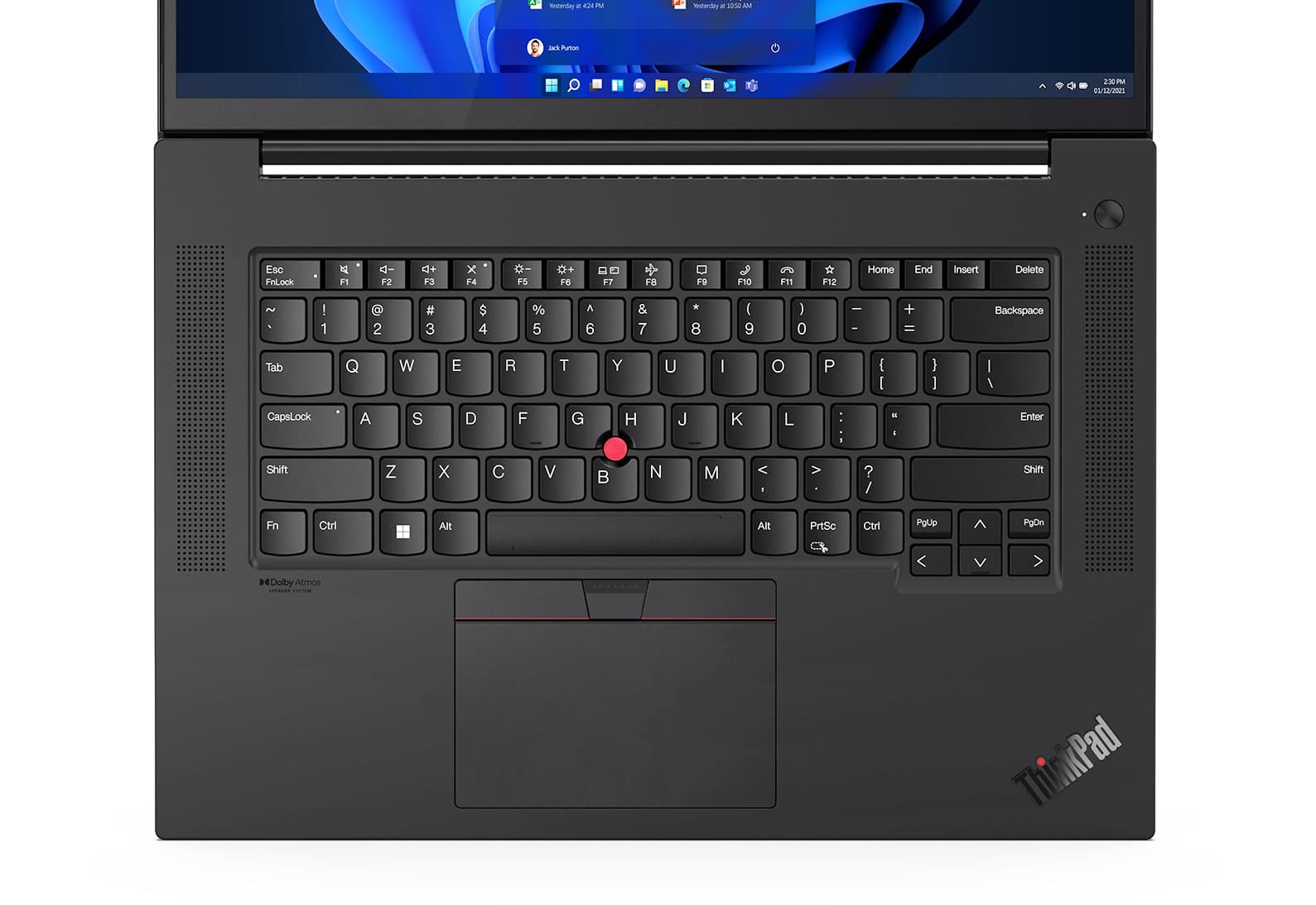 As far as the hardware goes, Lenovo updated the specs in the 2022 X1 Extreme to the latest available from Intel and Nvidia. That means Intel 12th-gen Core H processors, DDR5 memory, and PCIe gen4 storage, WiFi 6E and optional LTE/5G connectivity, as well as various Nvidia dGPU options going up to an RTX 3080Ti on the top configuration.
There are still a few unknowns at this point, which I'm trying to figure out and update. I don't know whether Lenovo have upped the power settings for the components with the transition to the vapor-chamber cooling module.
Previously, the processor was able to run at 55W sustained in demanding CPU loads, the GPU could go up to 100W TGP, and the combined power in games went up to 130W on the 3070/3080 models, all with fan noise levels above 50dB and hot CPU/GPU temperatures. We'll know more once we get a review unit, and I'd also appreciate your feedback if you will be able to snag one of these before us.
Update: The dGPU TGP for this series has been bumped to 110W for the 3070Ti/3080Ti configurations, 10% up from the 100W possible with the 2021 specs. No details on the CPU's sustained TDP. For what is worth, the 12th gen i9-12900H is one of the fastest CPU options currently available for notebooks, but it requires a hefty amount of sustained power at max-load, and won't excel as much at ~50W.
I also wonder whether the vapor-chamber module is going to be available on all configurations, or only on the higher-tier  RTX 3070Ti/3080Ti modules. That's because Lenovo implemented different cooling modules for the lower and upper tier configurations with the previous X1E gen4. However, the fact that the entire series is now about 100 grams heavier than before might suggest the same cooling module on all variants, and that could translate into solid thermal performance on the Core i7+3050Ti base models.
Even with these unknowns, the ThinkPad X1 Extreme is definitely one of the most interesting laptops in this niche right now. Previously, it fared against the Dell XPS series (2022 XPS 15 review available here), the HP EliteBooks, and the Asus ZenBook Pros, but Lenovo pushed the throttle with the gen4 and now this gen5 update, including much more powerful specs in this compact chassis than those other series offer these days.
In fact, the X1 Extreme now aims at the top-performance laptop category alongside devices such as the Razer Blade 15, MSI GS66 Stealth, or the Asus ROG Zephyrus M16. Previously, it couldn't quite compete in performance and cooling, but the gap might be smaller with this 2022 generation, which still keeps an arguable advantage in design, portability, ergonomics, and configurability on its side.
We'll know more about this ThinkPad X1 Extreme gen 5 2022-model in the next few months, once we get a review unit. The series is expected in stores around June 2022, starting at $2049 MSRP.
Disclaimer:
Our content is reader-supported. If you buy through some of the links on our site, we may earn a commission.
Terms
.