It took Nvidia a long while to put the Turing RTX architecture inside laptops, but that has changed as of January 2019, and a plethora of gaming notebooks based on RTX graphics is available in stores these days.
We've covered each important launch is separate dedicated articles, with in-depth details on their particularities and performance. In the meantime, this article includes a detailed list of all the available gaming laptops with Nvidia RTX 2080 and RTX 2080 Max-Q graphics.
These are the most powerful gaming notebooks of the moment, able to cope with FHD games at high-refresh rates, 4K gaming at high settings and RayTracing gaming, albeit few titles implement RT for the time being. They don't come cheap though, that's why you should carefully consider if reaching for these RTX 2080 configurations is worth the premium, or you can also live with one of the more affordable RTX 2070 or even RTX 2060 variants.
Nvidia offers two different 2080 Max-Q implementations designed for thin-and-light computers, with a TDP of either 80 or 90 W and different base Clock Speeds, both as lower-power, quieter and more efficient variants of the fully fledged RTX 2080 chip that makes its way inside some beefier computers, usually paired with powerful processors and plenty of RAM.
In real life, all these chips are able to clock a higher Turbo Boost speeds, but their performance is dependent on each unit's cooling design and implementation, that's why it's important to go through reviews in order to find out how if a particular unit is able to get the best performance out of the implemented hardware platform.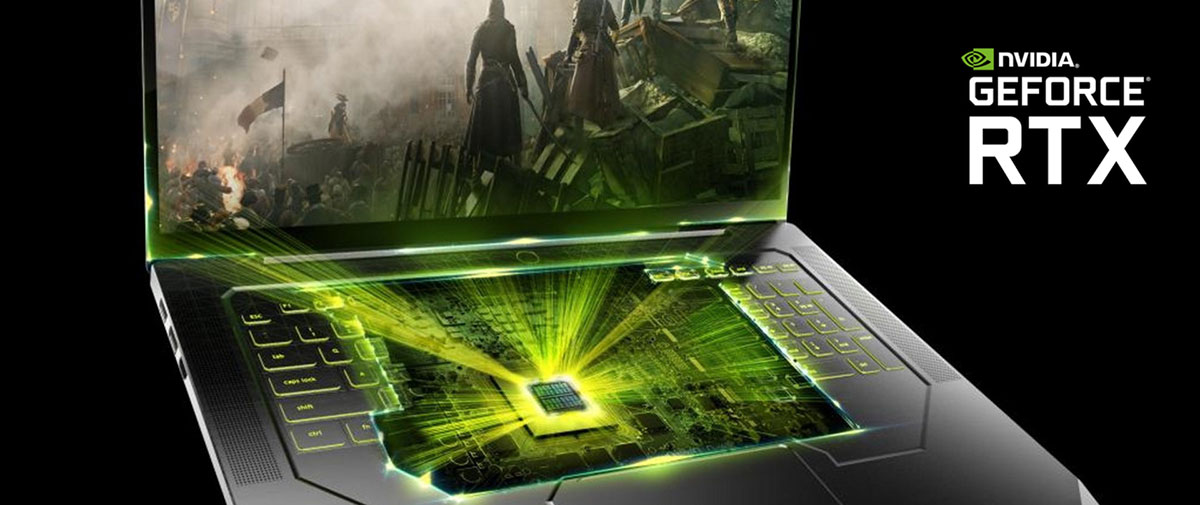 We'll update the article with more details on the RTX 2080/2080 Max-Q mobile chips and their general performance, especially compared to the previous Nvidia Pascal GTX 1080 products. That's because while some of the Turing notebooks are new-designs, quite a few are in fact hardware-updates of already existing models and it's going to be interesting to see how the generations compare and which are going to offer better value in the months to come, as the new products are launched and the older ones get to be discounted.
We'll need to test a few different laptops first though, in order to compile an accurate comparison between generations, so for now, you're only going to find the lists of RTX laptops in this post. On top of that, as already mentioned above, performance varies between each implementation, especially when it comes to the thinner 2080 Max-Q ultraportables, that's why a rough performance comparison might be misleading in some cases.
Portable laptops with Nvidia RTX 2080 Max-Q
This section includes a list of compact portable options built on RTX 2080 Max-Q graphics, while the second part of the article includes a complete list of the full-size gaming notebooks and desktop replacements with the full-power variant of the RTX 2080 chip.
These are laptops to consider if you're after a capable gaming machine in a compact envelope, and you're willing to pay a premium for it, accept high internal/surface temperatures and even sacrifice on some practicality and ergonomic aspects for the sake of portability.
Full-size laptops with Nvidia RTX 2080 graphics
This section includes high-end gaming notebooks with powerful specs and beefy constructions. These are the ones to get if you're primarily interested in performance, with little to no regard for portability, lightweight and size.
That's about it for now, but we're constantly updating the list, so stay tuned for changes and please get in touch in the comments section below if you spot any inaccuracies or any laptop that should be in here and is not.