While Dell's Latitude laptops are primarily targeted at companies, their new 2020 Latitude 9510 has a bunch of interesting features that should also put it on the map for regular buyers in search of a premium, portable, fast and long-lasting 15-inch notebook.
In fact, the Latitude 9510 pioneers a few domains for Dell.
It's the smallest and lightest 15-inch business PC and can last for up to 30 hours on a charge in its bigger battery variant, according to the official literature, it's Dell's first 5G capable notebook and the first to utilize an AI-based Optimizer software package meant to learn your habits and speed up your daily experience.
Of course, all these won't come cheap and we haven't even been communicated a starting price yet, all we know is that the laptop will be available in stores somewhere towards the end of March 2020.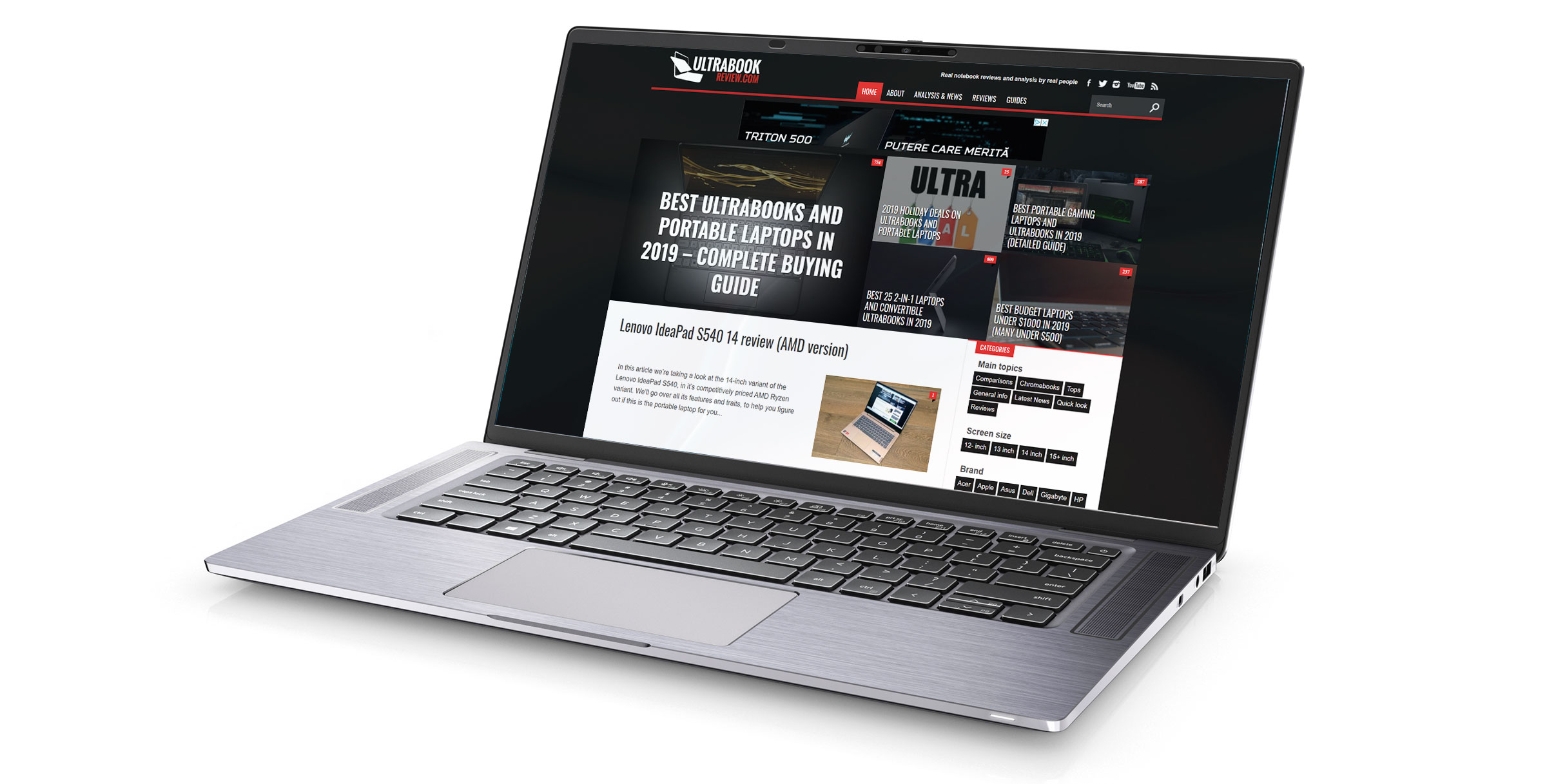 In the meantime, let's try to look past the marketing fluff and narrow down what makes this Latitude 9510 a rather unique product in today's market. But first, a quick specs sheet.
Dell Latitude 9510, clamshell
Dell Latitude 9510, 2-in-1
Screen
15 inch, 16:9, FHD 1920 x 1080 px resolution, IPS, matte, non-touch, 400 nits
15 inch, 16:9, FHD 1920 x 1080 px resolution, IPS, anti-reflective, touch, 400 nits, Active Pen Support, Gorilla Glass 6
Processor
Intel Comet Lake Core U, optional vPro versions
Video
UHD Graphics (integrated), Gen9
Memory
up to 16GB LPDDR3-2133 (soldered, dual-channel)
Storage
2x M.2 2230 mm PCIe x4, up to 1 TB
Connectivity
Intel WiFi 6 AX200, with Bluetooth 5.0, optional Qualcomm X20 4G or X55 5G mobile broadband (from July 2020)
Ports
2x USB-C Thunderbolt 3, 1x USB-A 3.1, 1x HDMI 2.0, 1 MicroSD card reader, headphone jack, optional SIM tray and SmartCard reader
Battery
52 or 88 Wh, 65 or 90 W power adapter (USB Type-C)
optional 52 Wh Long Life Cycle, from July 2020
Size
341 mm or 13.42″(W) x 216 mm or 8.50″(D) x 17 mm or .67″(H)
Weight
from 1.45 kg / 3.2 lbs
from 1.5 kg / 3.3 lbs
Extras
720p camera with privacy cover and IR, 4x front-firing speakers and 4x Microhophones, optional finger sensor in the Power button
Who is this for?
The Latitude 9510 is not a performance laptop and won't compete with the likes of the Dell XPS 15, Lenovo ThinkPad X1 Extreme or Macbook Pro. Instead, it's a highly portable everyday laptop with a full-size display and a small and lightweight form-factor, so an alternative for the LG Gram 15, Acer Swift 15, Asus Zenbook 15 or the Microsoft Surface Laptop 3 15, but with some extra business features.
Dell emphasizes on these business and security traits, which include vPro processors, TPM certification, optional finger sensor and IR cameras for quick authentification, and an optional SmartCard reader, among others. These are important for business environments, but it's up to you how important they are if you're looking to invest your own money, as they'll add on to the base price.
In this article, we're mostly looking at the 9510 from this second perspective, although it is primarily a business lineup and might not offer the value proposition for most consumers. Nonetheless, the mix of a lightweight premium build, fair everyday performance, long battery life, full-size IO, broadband connectivity, and up-firing speakers is not something to easily look past. If within budget.
Back to the portable form-factor, the Latitude 15 9510 is compact for a 15-inch notebook and weighs around 1.5 kilos (3.3 lbs). However, you will find lighter 15-inch notebooks out there, with the LG Gram 15 and the Acer Swift 5 15 going for around 1 to 1.1 kilos. Even the Surface Laptop 3 goes for 1.55 kilos despite being a larger device with a 3:2 screen. That means the form-factor alone is not going to be enough to justify the Latitude 9510 for most of you.
The build quality will help, as well as the uncompromised IO. Aluminum is used for the entire chassis, with fine attention to details, a brushed texture on the arm-rest and a crude-metal color scheme. As for the IO, there's everything you would need on this laptop, aside from a full-size card-reader. In comparison, the lighter options are nowhere nearly as sturdily made, and the Surface Laptop 3 is the only other option that can match the Latitude in terms of build.  It lacks the IO, though, which means you'll need to rely on dongles.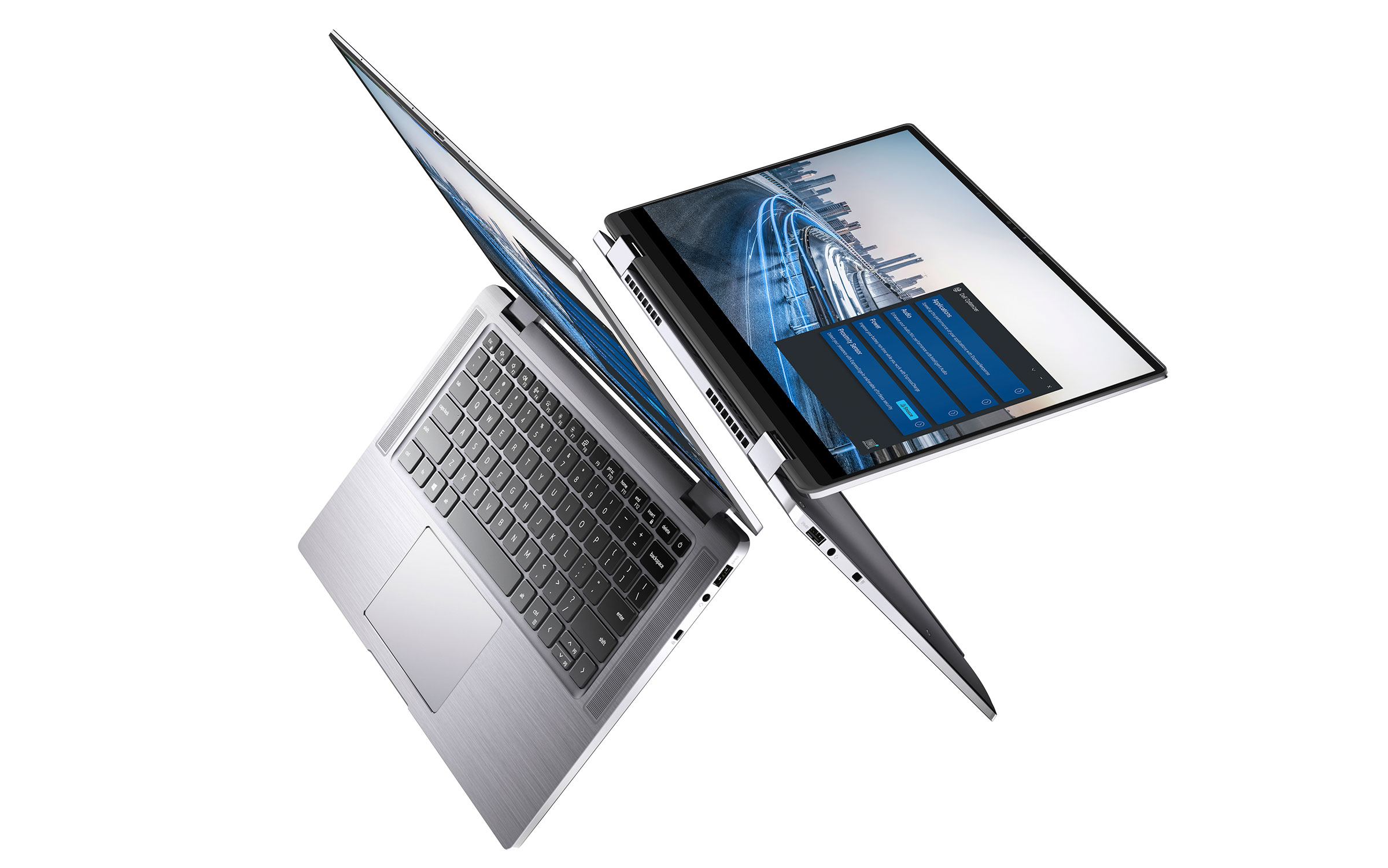 These aside, there's also the convertible form-factor of the 2-in-1 version to consider, something most lightweight 15-inchers don't offer, aside from the Lenovo Yoga C940. But then again that's a performance laptop, heavier and more powerful than this option.
On the other hand, there are only FHD panels on both the clamshell and convertible versions of the Latitude 9510, with 400-nits of brightness and 100% sRGB color coverage. These are OK traits for a 2020 laptop, but nor as bright, as rich or as sharp as the options available with the competition. In fact, these screens primarily favor efficiency, adding to the big-battery and efficient hardware platforms that allow this notebook to easily last for a full work day.
As far as performance goes, Dell builds the Latitude 9510 on Intel Comet Lake Core U hardware. We don't have details on the exact CPUs they'll implement in this laptop, but we can expect the i5-10210U as the base-level configuration, with options for the six-core i7 and vPro variants at the top. RAM is however limited at only 16 GB and LPDDR3, which will take a hit on performance and might not suffice for some of you. The memory is also soldered, so non-upgradeable, but the storage can be swapped, as Dell went with two M.2 2230 slots on this device.
That aside, there's no dedicated graphics on this laptop, which solely relies on the Intel UHD chip integrated within the Comet Lake processors. That's fine for daily use and movies, but not for GPU dependent workloads and games. The LG Gram 15 and Acer Swift 5 15 are in the same boat, but ultraportables like the Surface Laptop 3 15 and especially the ZenBook 15 offer significantly more capable GPUs.
For what is worth, I'm also surprised by Dell's decision to stick with Comet Lake for the Latitude 9510 instead of the IceLake they're offering on some of their other premium lines. The explanation is probably in the lack of vPro enabled Ice Lake SKUs.
Finally, battery life is where the Latitude 9510 nails the competition. There will be two battery versions to choose from, 52 Wh on-base configs and an 88 Wh battery as an option. For comparison, the Surface Laptop 3 only gets a 46 Wh battery, the ZenBook 15 gets a 71 Wh battery and the LG Gram 15 gets a 72 Wh battery. The laptop charges via USB-C, and it's worth adding that opting for the 88 Wh battery will also translate in a weight increase.
The Specs Sheet also mentions a 52 Wh Long Life Cycle battery option. Compared to the regular Polymer batteries, Dell's Long Life Cycle options come with 3 Years Limited Hardware Warranty and are designed to undergo 1000 cycles of charging/discharging without its capacity dropping below 75%. That's nice, but I prefer the 88 Wh battery instead.
ExpressCharge is supported, which allows filling up 35% of the battery in 15 minutes and 80% in one hour. Those numbers apply to the regular 52 Wh battery option, and juicing up the 88 Wh or the Long Life Cycle options will most likely take longer.
The extras
The typing experience and speaker quality should also count as important selling points for the Latitude 9510. It's early to conclude, but Latitudes are among the best typers in the market and for this particular version, Dell advertises a quad-array of speakers, firing through those grills that flank the keyboard.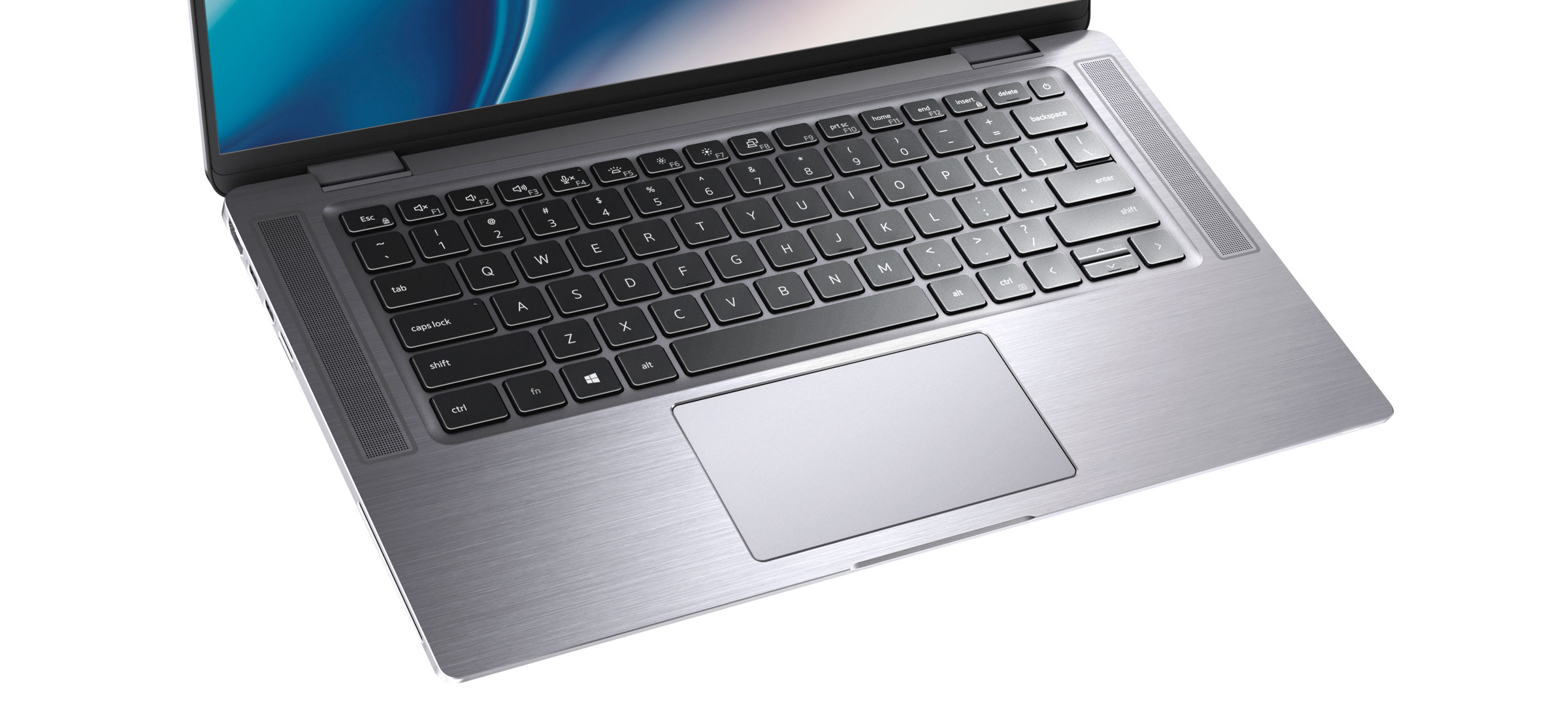 That aside, the Latitude 9510 is also Dell's first notebook to integrate a 5G mobile broadband connection. Qualcomm's X55 5G mobile will be used for it, with availability scheduled around mid-summer 2020. An array of antennas is implemented around the speaker grills to ensure good quality signal and speeds, but even so, 5G connections are highly dependant on the local network capabilities and can greatly vary between locations.
At launch, buyers will get the alternative of an LTE broadband connection instead, alongside the standard WiFi 6 and Bluetooth. Broadband connectivity further adds-up to this being a versatile road-warrior. As a neat trick, the Latitude 9510 implements eSIMs, which allows switching between mobile carriers when traveling without the need to physically swap SIM cards.
Dell's business support and warranty services should also be considered when buying one of these computers. Unlike most consumer options, this ships with 3 years of warranty by default, with various extension packages up to 5 years.
Dell Optimizer and AI
Dell hasn't taunted software machine learning optimizations before, but other OEMs have implemented it in various forms. Based on my experience with those other implementations, I've left this for the last part of this preview, simply because I don't believe it's among the laptop's important features.
Dell gathers various software tweaks under the AI Optimizer belt. According to the official literature, this "learns how you work and continuously adapts to your style to create a smarter, more personal experience. The result? Improved system responsiveness, better application performance, and smarter use of battery power". In reality, this is based on:
Intel's Adaptix Technology bundled with 10th gen hardware platforms which allows OEMs to set custom power/energy profiles for various use scenarios, and seemingly switch between them. This acts as a more intelligent Auto profile, optimizing performance and fan behavior based on system demands and thermals.
ExpressCharge – helps quickly charge the battery and automatically tunes in settings to increase efficiency when needed.
ExpressSign-in – incorporates context-aware capabilities through the IR camera system with Intel's Context Sensing DSK, which allows you to quickly and securely log into Windows with Hello, as well as locks the computer then the camera detects that you're no longer in front of the screen.
Yes, these might come in handy, especially a smarty tuned Auto profile that's indeed capable of juggling with performance, power settings, thermals, and fan noise better than the current implementations do. However, I'll refrain from any conclusions before I get to spend more dime with one of these Dell laptops.
Availability of the Latitude 9510 and buying advice
We haven't been communicated exact pricing details for the Latitude 9510 series, but we do have an estimated launch date, scheduled for late-March 2020 in select markets.
Specific features like 5G connectivity or the optional Long-Life Cycle battery are however only scheduled for July 2020.
We'll update this section once we know more.
For now, this wraps up our preview of the 2020 Dell Latitude 9510 lineup. The comments section below is open for your feedback and questions.
Disclaimer:
Our content is reader-supported. If you buy through some of the links on our site, we may earn a commission.
Terms
.