Chuwi are stepping out of the segment they normally target with this next launch, the CoreBook Xe, and that's because this is a full-size 15-inch laptop built on recent Intel hardware, and not a smaller laptop with older specs, as pretty much all the other available Chuwi laptops are.
The major novelty is the fact that the CoreBook Xe is one of the first notebooks built on Intel's DG1 dedicated graphics chip, a design meant for competitively-priced mid-sized laptops and supposed to offer similar encoding and gaming performance to an Nvidia MX450 or a GTX 1050 Ti Max-Q. Specs-wise, the DG1 chip has 96 EUs, clock speeds of up to 1.65 GHz , 4GB of efficient video memory, and a design TDP of 25W.
In other words, Intel's DG1 is still an entry-level dGPU, but with a price to match and overall sufficient performance for FHD gaming at medium settings, especially in the kind of lighter titles that are highly popular these days, such as LOL, DOTA 2, CS:Go, or Fornite.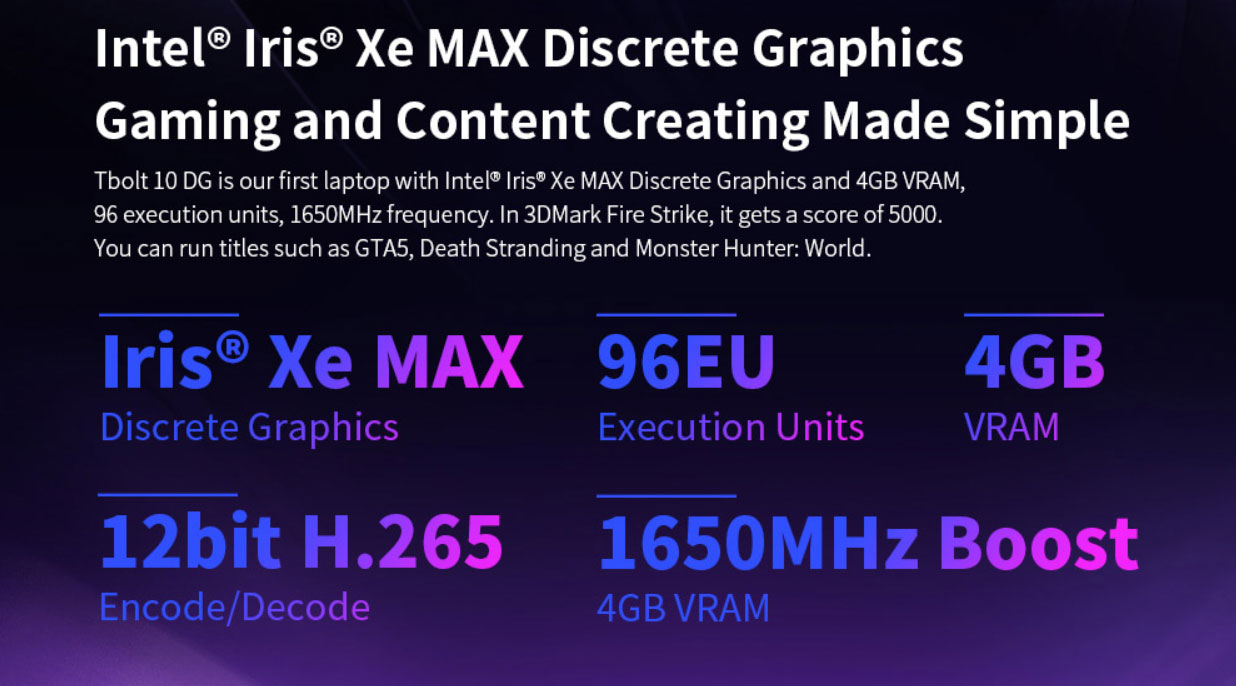 AAA gaming should also be possible with the Intel DG1, as demonstrated by Intel so far, but at lower framerates and graphics settings. Furthermore, the DG1 should be a significant step-up in performance over the integrated Intel Xe iGPUs bundled with the Tiger Lake processors.
Back to the CoreBook Xe, Chuwi have yet to release the full specs of this notebook, but we do know that we're looking at a full-size computer with a 15.6-inch FHD 16:9 display, a compact form-factor, and metallic construction.
Internally, the Intel DG1 graphics chip is paired with a 10th gen Intel Comet Lake i5-10210U processor, 8 GB of DDR4 memory, and 256 GB of SSD storage, all these scheduled to start at $699 and available from April 2021.
No word on the size of the included battery, speakers, inputs, or IO, but as Brad noticed on his Liliputing article, this Chuwi CoreBook Xe seems to be identical to the Teclast TBOLT 10 DG, and that will help us fill-up some of the blanks.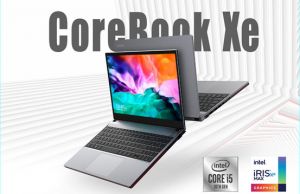 Based on that product, the CoreBook could be entirely made out of metal and weigh around 1.8 kilos, could include a 70 Wh battery, Wi-Fi connectivity, a full-size backlit keyboard with a NumPad section, as well as a full set of ports: 2x USB-As, 2x USB-Cs, HDMI, LAN, a full-size SD card reader, and an audio jack. Update: There's actually a 90Wh battery inside.
On top of these, the laptop might also get a complex dual-fan thermal design, which is what I'd expect from a compact chassis meant to handle around 40-50 W of power (15-25W from the CPU and 25W on the GPU). It's way too early to draw any conclusions on this CoreBook Xe, but I'm glad they went with this sort of a capable thermal design.
Also, I'm still not sure if the screen is 100% sRGB, and I sure hope they didn't skimp on this crucial aspect, as otherwise, this product sounds highly competitive.
All in all, the CoreBook Xe is not the standard kind of laptop we've seen from Chuwi in the past, and could well be one of their best buys in the following months. At $699, this sounds competitive. I'm still looking to fill up the gaps of this article in a future update, as well as even give this notebook a proper review if Chuwi are interested in sending one our way.
In the meantime, I'd love to hear your thoughts on this series?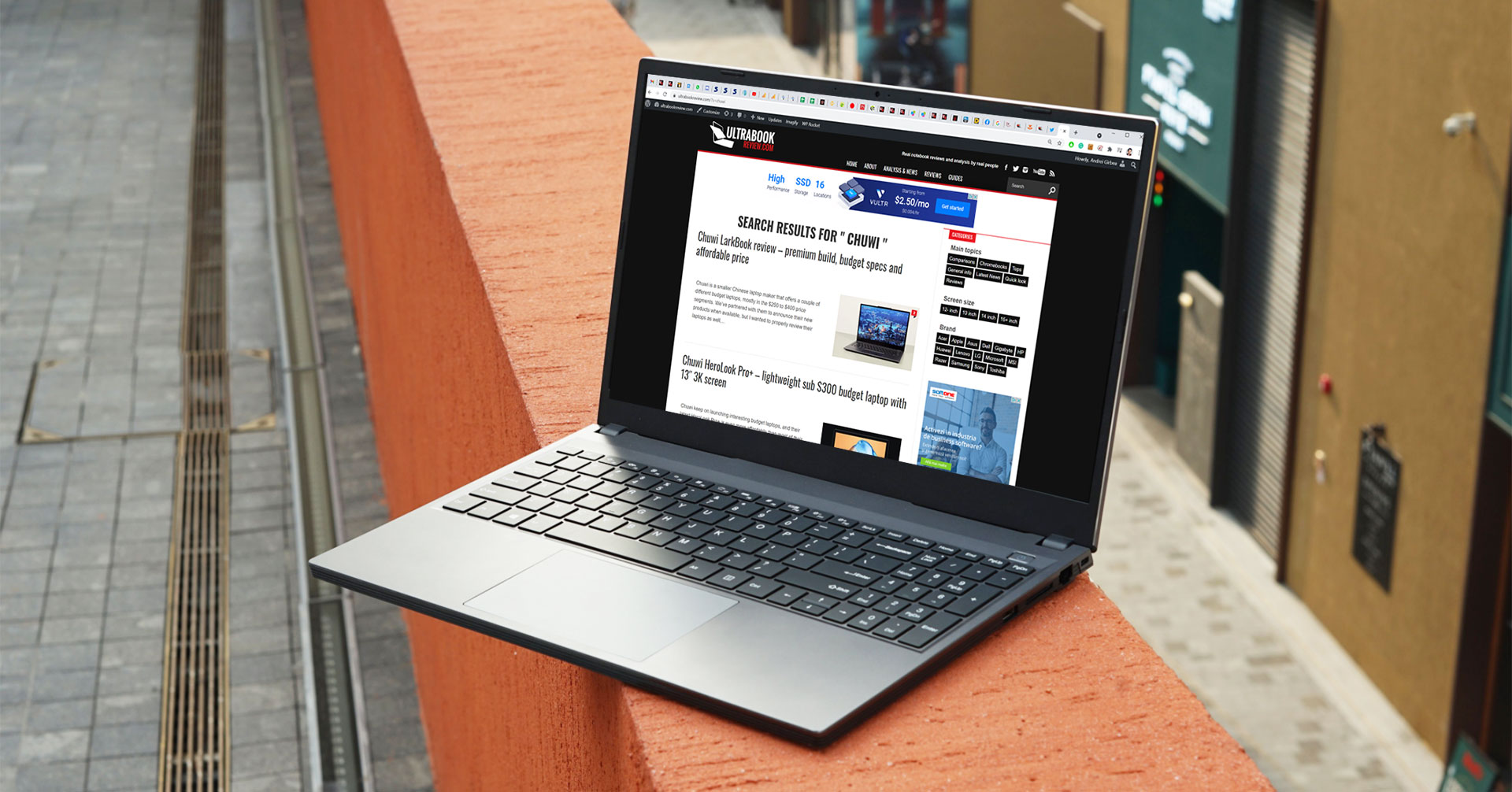 We've partnered with Chuwi for this series of articles.
Disclaimer:
Our content is reader-supported. If you buy through some of the links on our site, we may earn a commission.
Learn more.