The LarkBook is Chuwi's latest ultraportable, scheduled for online availability on December 15th, 2020.
We've covered Chuwi products here on the site before, most of them computers and tablets meant for those of you shopping on limited budgets, but without compromising on most features or on build quality. We also appreciate Chuwi's support for this series of articles, and looking forward to actually reviewing this new LarkBook in the near future, as our schedule just didn't allow us to properly review this in time for its launch.
Nonetheless, the LarkBook is a compact and lightweight 13-inch laptop, with small bezels around its 13.3-inch screen. In fact, at roughly 1 kilo /2.2 lbs, it's among the lightest devices in its class, as well as among the thinnest, advertised at 11.9 mm (.5 on an inch). These aspects matter greatly if you're looking for a laptop that you'll lug around every day to school or work.
Furthermore, from what I can tell right now, Chuwi didn't skimp on the build quality, with the LarkBook being entirely made out of aluminum and magnesium alloys.
We'd need to get our hands on it for a more detailed opinion on how this feels in daily use, though, as well as more impressions on the inputs. Based on the available pics and videos, this seems to get a standard full-size keyboard and large clickpad, but no illumination system.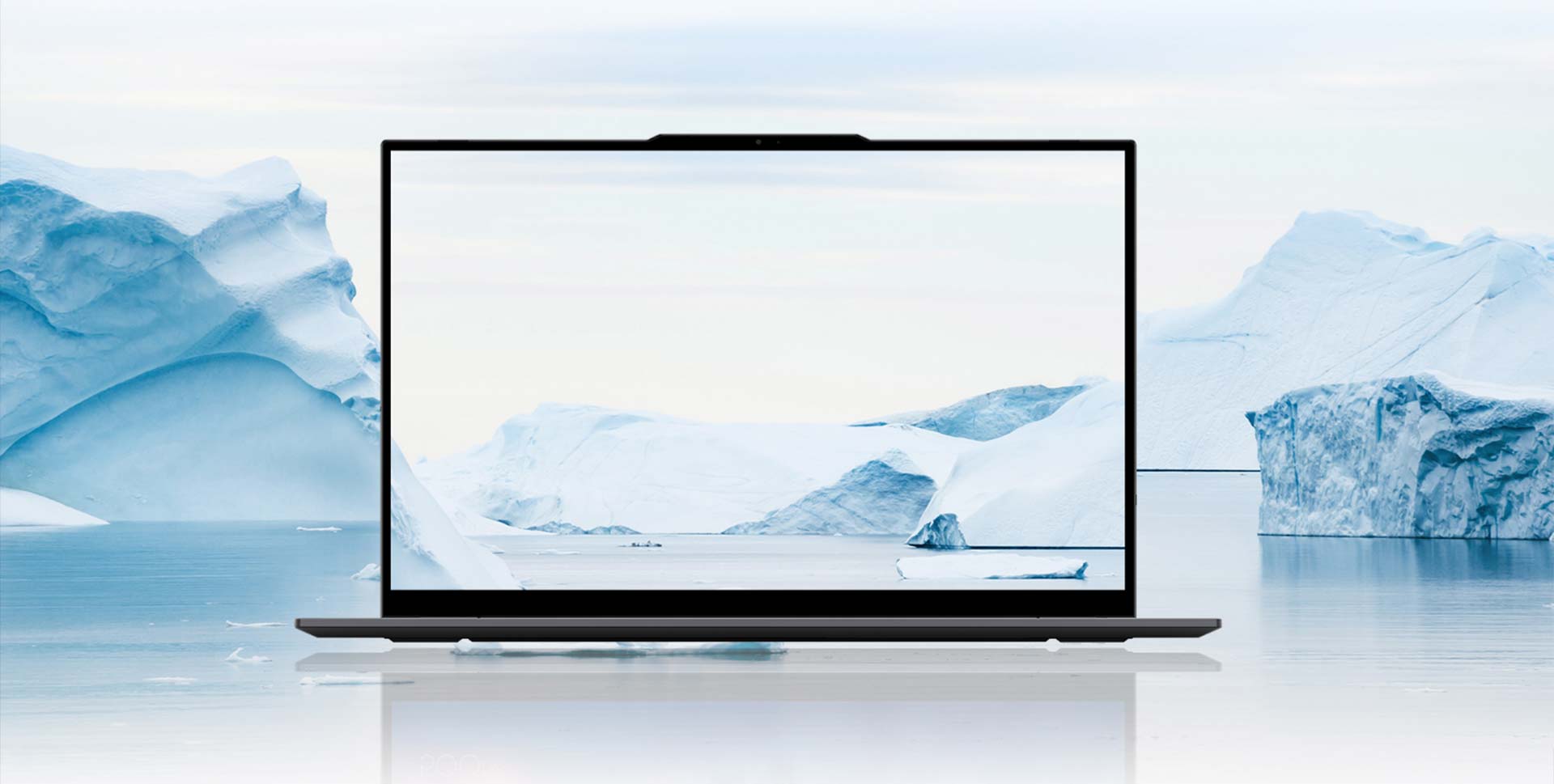 The keyboard is, however, flanked by speaker grills, and that's because Chuwi put a set of quad-speakers on this laptop, two of them firing upwards and two on the underside. Chuwi advertises this product as an "AudioBook" so hopefully, the audio quality and the screen raise to the expectations and allow this to be a solid laptop for watching videos and multimedia content, or for listening to music.
Chuwi didn't share any details on the panel, so I'd assume we're looking at a mid-quality FHD IPS 16:9 screen here, with a glossy glass coating, 220-nits of brightness, and middling colors.
I do like that the hinges allow the screen to lean-back flat to 180-degrees, a must for me on an ultraportable, as well as that they made sure the camera is included at the top, on that reversed notch.
As for the IO, we're looking at two USB-A slots here, one USB-C, a MicroSD card reader, and what looks like mini-HDMI, plus the audio jack and the barrel-plug charger port. Not bad at all for a 12 mm thin laptop.
Here's a quick video preview that should shed more light on the LarkBook.
Specs-wise is where you'll somewhat sacrifice with this sort of budget ultrabooks, and that's just normal considering everything else you're getting for your money. For this LarkBook, Chuwi went with a Gemini Lake low-power processor, namely the Pentium N4120. That's quad-core and snappy enough for daily Windows use and middling multitasking, paired with the 8 GB of RAM and 256 GB of SSD storage. It can also easily handle FHD/4K video content and basic casual games.
You'll find more about the Gemini Lake platform online, and I'd further look into it to understand what to expect in terms of performance and capabilities, just to make sure this would suit your needs. Generally, I find this for daily use, but not a powerhorse by any means.
It is highly efficient, though, so this laptop should last for quite a few hours on a charge, and I'd also expect it to run silently and passively cooled. Chuwi mentions a 4250 mAh 24 Wh battery, which should ensure 3-5 hours of daily use and 6+ of video.
Bottom point, this LarkBook shapes up as a potential competent budget ultrabook for casual everyday use, video content, and music. Right now this is available for around 340-360 EUR on Aliexpress, and I'd reckon it should go for around $400 on Chuwi's website once launched. If you're interested, make sure to register on the site for a $50 coupon. Also, keep in mind that based on past experience with Chuwi's new launches, I'd expect this to sell out quickly. Later on, this might also be available on Amazon, but it probably won't at launch.
Anyway, we'll hopefully cover the LarkBook on a more detailed review in the near future, so look forward to that, as we're in contact with Chuwi for a sample. In the meantime, get in touch down below and let me know what you think about this laptop and this class of inexpensive ultrabooks as a whole.
We've partnered with Chuwi for this series of articles.
Disclaimer:
Our content is reader-supported. If you buy through some of the links on our site, we may earn a commission.
Terms
.