The CHUWI CoreBook X is a premium-looking compact laptop with a 3:2 14-inch screen and competent enough hardware to handle everyday use and activities.
Unlike most of the other CHUWI laptops, this doesn't compromise much on the specs, but is also a better-balanced product and a fair bit more expensive. The 2021 update, scheduled for availability in the next couple of weeks, starts at $599 MSRP on Chuwi's website, and gets a bump in hardware specs compared to the previous generation: it ships with an 8th-gen Intel Core i5-8259U processor, 8 GB of DDR4 RAM and a 512 GB SSD out of the box.
Now, an 8th gen Core i5 is not much by today's standards, but it's still alright for everyday multitasking, and the value proposition of this laptop is not in its processing power anyway. Instead, is in the form-factor and the screen.
As mentioned already, the CoreBook X is a compact 14-inch laptop with a 3:2 display, narrow bezels, and a total weight of 3.3 lbs. It's also a slim and clean design, with very few branding elements, and entirely built out of metal. I haven't personally touched the previous generations of this laptop, but I have hands-on experience with other CHUWI models and have seen a couple of Youtube reviews that praise the construction and aesthetics of this CoreBook X. If Chuwi decide to send one of these our way for a review, I'd gladly share more thoughts about it then.
The series also gets a full-size backlit keyboard, but a fairly clunky clickpad and limited IO, with a USB-C port also used for charging, a full-size USB-A, a microSD card reader, and an audio jack. Not much, and you'll need to use adapters if you plan to connect an external monitor. There's also fast WiFi6 and Bluetooth 5.

This CoreBook X also somewhat skimps on the battery size, with a 46 Wh battery, which should translate in about 4-5 hours of daily use, especially with the 2K screen. They're claiming 8 hours, but I doubt that's realistic based on our past experience with the Intel platform and this sort of a display. Up to you if that's enough, but modern ultrabooks tend to get larger batteries these days.
As for that screen, the CoreBook X gets a 14-inch 3:2 panel with a 2K 2160 x 1440 px resolution, 300+ nits of brightness, and 100% sRGB color coverage. No compromise here, as long as you plan to use this indoors, as the screen is otherwise glossy and glare could be an issue outside. There's no touch, though.
This sort of panel is excellent for browsing, text-editing, and everyday multitasking, due to its increased area over a standard 16:9 or 16:10 screen. At the same time, you'll get black bars on top and under the content when watching movies, but for the most part, I'm a big advocate of 3:2 displays for daily use.
As far as pricing and availability go, I'll remind you that this 2021 CoreBook X is scheduled for May 2021 on Chuwi's website, starting at $599 MSRP. It should be available on Amazon later on as well, where the previous model did well in the past, and I'd also expect discounts from that MSRP price.
Nonetheless, this is competitively priced for what it is, considering the screen, design, and the form-factor. The offer for productivity-focused laptops with 3:2 screens has increased in recent years, though, and I feel that Chuwi need to outprice their competitors if this CoreBook X is to be successful.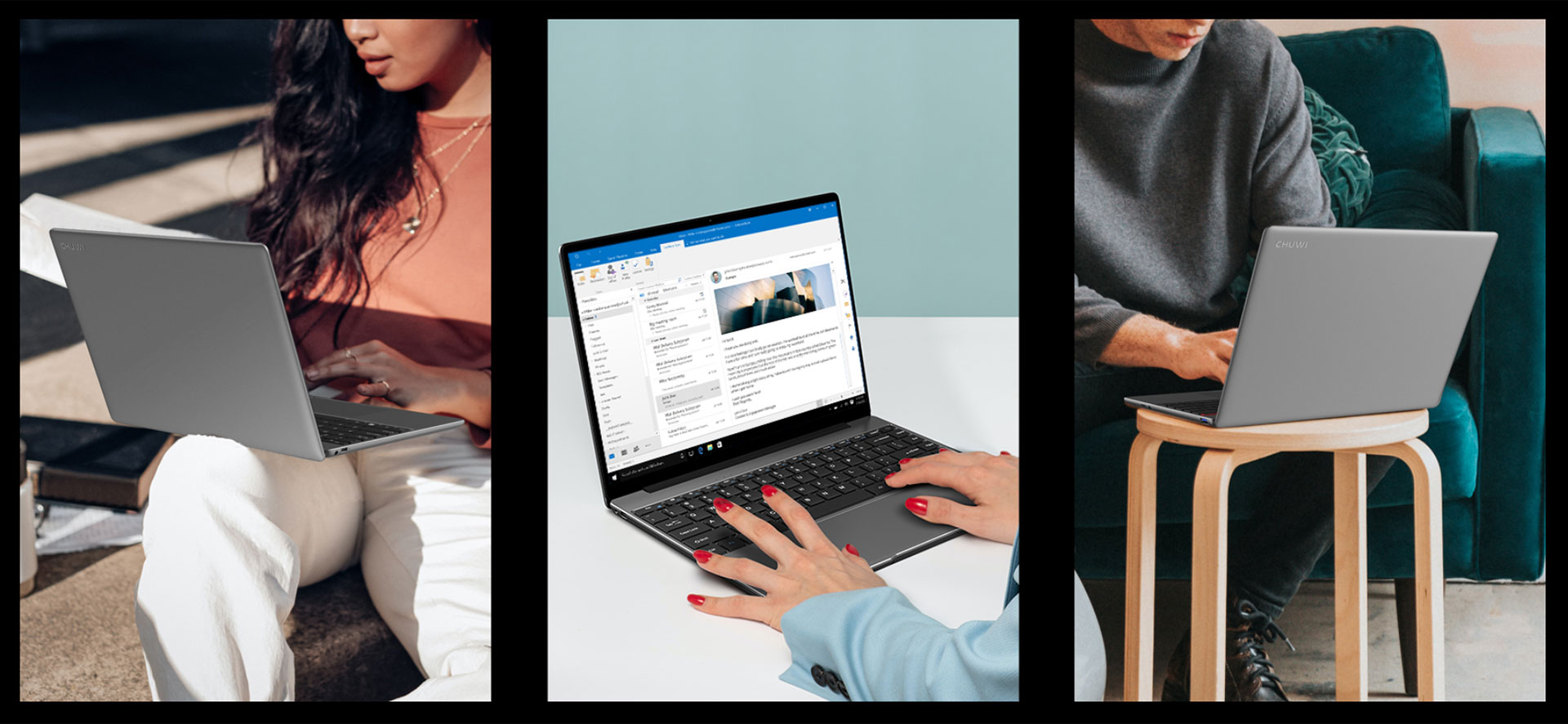 We've partnered with Chuwi for this series of articles.
Disclaimer:
Our content is reader-supported. If you buy through some of the links on our site, we may earn a commission.
Terms
.