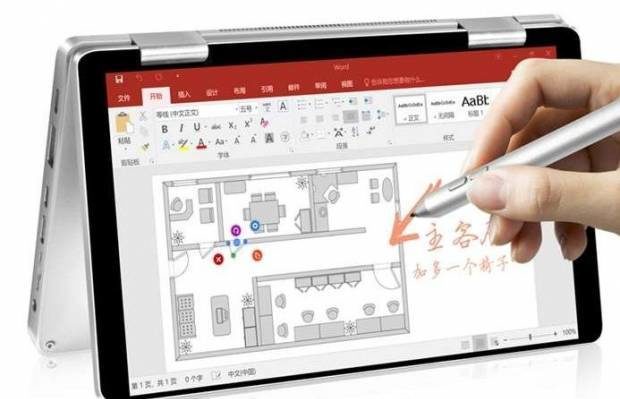 Ultra-mobile PCs (UMPCs) with 7-inch displays haven't really taken the market by storm, but that hasn't stopped startups from trying to release new products in this niche category and this company called One Netbook recently announced the One Mix Yoga — a convertible mini-laptop with a 7-inch screen and ultra-compact build, capable of offering a full Windows PC experience.
The name Mix Yoga somewhat reminds of Lenovo's Miix and Yoga lineup of tablets and convertibles. This notebook (or netbook?) features a 7-inch 360-degree hinged 1920 x 1200 px touchscreen with pen support, and a pen capable of  2048 levels of pressure sensitivity is included.
The entire thing is powered by an Intel Atom x5-Z8350 platform, with 8 GB RAM and 128 GB of storage (expandable via microSD), the kind of hardware we've seen on 10-inch tablets in the last few years. For a laptop this size, the port selection is also pretty good. There's USB Type-C, micro-USB, micro-HDMI, and 3.5mm audio jack each, and an on-board 802.11ac Wi-Fi chip with Bluetooth 4.0 handles connectivity.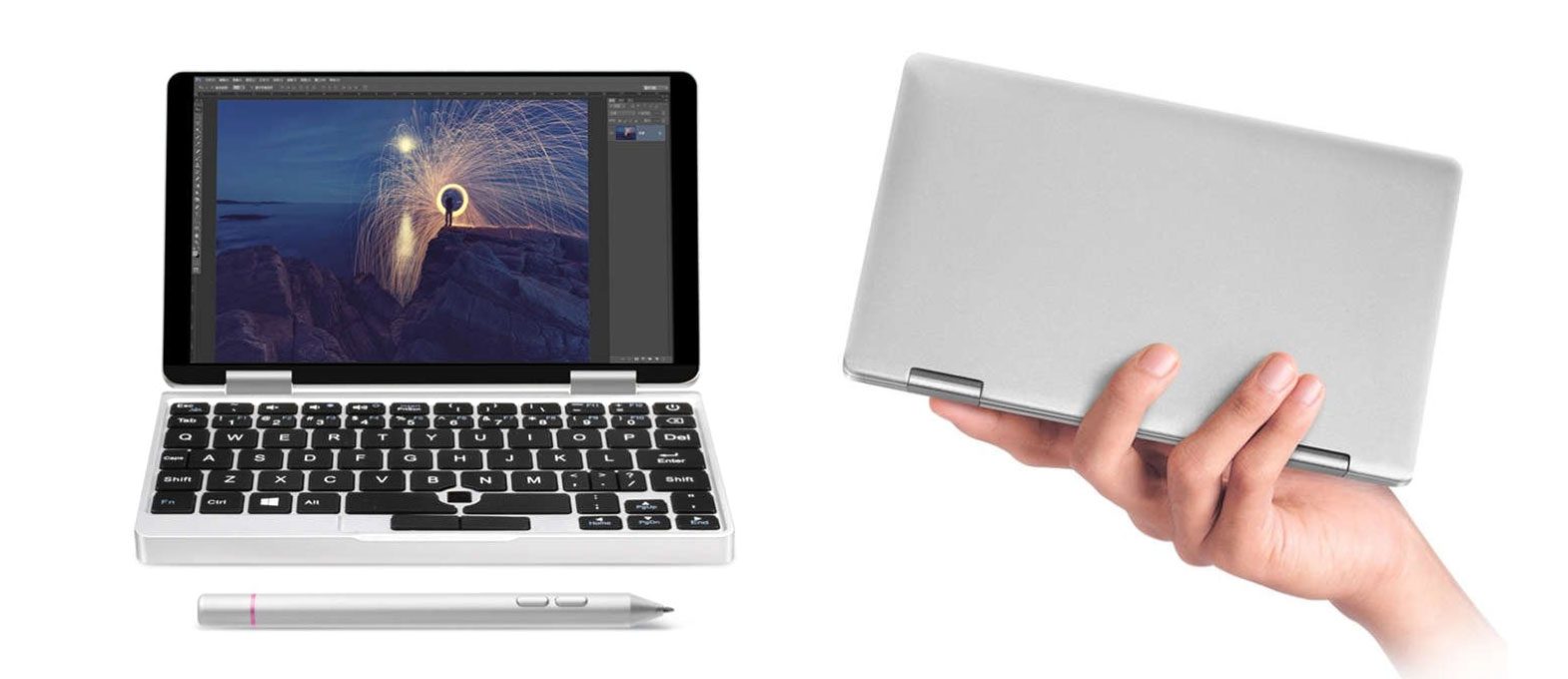 GPD first started the trend of modern mini-laptops with the introduction of the GPD Win (a handheld gaming PC running full Windows 10 – we reviewed it over here) followed by the more versatile GPD Pocket. While the GPD Pocket gets a more powerful Atom x7-8700 CPU, the One Mix Yoga is motorized by lower end Atom x5, which should however be just enough to power you through the day. After all, this is a computer for basic and urgent tasks, and due to its screen size and small keyboard, probably not something you'll use on a daily basis.
Apart from GPD and One Netbook, a few other UMPCs such as the Debian-based DragonBox Pyra and the modular clickARM-based Smach Z are currently at different stages of prototyping and promise to offer good PC gaming experiences on the go.
The One Netbook One Mix Yoga can be pre-ordered from Geekbuying for US$460. Source: Liliputing
Disclaimer:
Our content is reader-supported. If you buy through some of the links on our site, we may earn an affiliate commission.
Learn more.