Intel 10th gen notebooks have been around in stores for a month or two now, and Lenovo are also updating their lineup of performance ThinkPads with the 2020-generation hardware, with retail availability scheduled for July 2020.
The ThinkPad x1 Extreme and ThinkPad P1, both at their 3rd generation now, are among the lineups that benefit from the specs-bump and a few other generation tweaks, alongside the workstation ThinkPad P models that we'll address in a separate article.
I'd reckon many of you would be interested in the updated Thinkpad X1 Extreme 3rd gen, given the popularity of the 2018 and 2019 models, which we've reviewed in the past here on the site. This the "consumer" oriented 15-inch ultraportable, now based on up to Core i9 Intel th gen processors and Nvidia GTX 1650Ti, with a handful of storage, memory, and screen options.
Update: If interested, our recent review of the latest ThinkPad X1 Extreme series is available here.
The Thinkpad P1, on the other hand, is the workstation-grade ultraportable, built on the same chassis as the X1E, but with Nvidia Quadro graphics and Studio optimized drivers, as well as options for Xeon processors and ECC memory at the very top.
Here's a quick specs-sheet comparison of the two.
Lenovo ThinkPad X1 Extreme Gen 3 (2020)
Lenovo ThinkPad P1 Gen 3 (2020)
Screen
15.6 inch, FHD 1920 x 1080 px, IPS, non-touch, matte, 300-nits
15.6 inch, FHD 1920 x 1080 px, IPS, non-touch, matte, 500-nits (HDR 400)
15.6 inch, 4K 3840 x 2160 px, IPS, non-touch, matte, 600-nits (HDR 400)
15.6 inch, 4K 3840 x 2160 px, OLED, touch, glossy, 500-nits (HDR 500)
Processor
up to 10th gen Intel Coffee Lake Core i9, 8C/16T
up to 10th gen Intel Coffee Lake Core i9 or Xeon, 8C/16T
Video
Intel UHD + Nvidia GTX 1650Ti 4 GB GDDR6 (Max-Q  35W)
Intel UHD + up to Nvidia Quadro T2000 4 GB GDDR5 (Max-Q  35W)
Memory
up to 64 GB DDR4 2933 MHz (2x DIMMs), non-ECC
up to 64 GB DDR4 2933 MHz (2x DIMMs), optional ECC memory
Storage
2x M.2 PCIe x4 storage, up to 4 TB; RAID 0/1 support
Connectivity
Intel WiFi 6 AX, LAN (with adapter), optional CAT 16 WWAN1, NFC
Ports
2x USB-A 3.1, 2x USB-C Thunderbolt 3, HDMI, SD card or WWAN, mic/earphone, network extension port, Kensington Lock, optional SmartCard reader
Battery
80 Wh 4-cell Li-Ion, 135 W power adapter
Size
362 mm or 14.2" (w) x 246 mm or 9.7 (d) x 18.4 mm or .72" (h)  – without touch
362 mm or 14.2" (w) x 246 mm or 9.7 (d) x 18.7 mm or .74" (h)  – with touch
Weight
from 3.76 lbs (1.7 kg) + 0.99 lbs (450 g) power brick, US model
Extras
Backlit keyboard, fingerprint sensor (standalone), hybrid HD/IR camera, stereo speakers, self-healing BIOS, available in all-Black or Black with Woven Carbon Fiber top
On a first look, not much has changed from the 2019 models. The P1 remains the professional-oriented product, with Quadro Graphics and Studio drivers, while the X1 Extreme gets RTX 1650Ti graphics and GeForce drivers.
There are also options for Xeon processors and ECC memory on the P1, but those are only available on the higher-tier configurations and cater to a small niche of potential buyers, who might arguably get better value with the full-size ThinkPad P15 models, if willing to sacrifice in portability.
At the same time, the X1 Extreme tops at 8Core i9 processors, although you should look into detailed reviews for more details on how these power-hungry Intel processors are going to perform in this sort of a smaller chassis, given that we've experienced minor CPU/GPU throttling on the 2019 i7-9750H configuration.
Lenovo does mention what they call an "Ultra Performance Mode" for these laptops, which is supposed to allow full control over the various performance settings. Not sure what this means exactly, but better CPU/GPU/fan control through software is something I've always wanted on ThinkPads, and I'm looking forward to testing it in real use.
So, what else has changed on these 2020 models:
10th gen hardware support on both lineups, which as you might know by now is a revised 14nm+++ platform capable of higher single and multi-threaded clocks, but only if supplied with enough power and properly cooled. We're going to further dwell into this matter once we get to review these, but I'd expect the best value to still lie in the i7 CPU options in this sort of a chassis.
slightly faster DDR4 memory support with Comet Lake, at 2999 MHz, from 2666 MHz before.
revised GTX 1650Ti graphics on the ThinkPad X1E, still in the Max-Q implementation. Again, something we'll look into in the review, but don't expect more than FHD gaming at medium settings here, as well as up to 10 percent performance gains over the 2019 model. The ThinkPad X1E is not a gaming laptop.
a new Ultra Performance Mode, exclusive to ThinkPad X1E and P lineups, which is supposed to allow improved control over the performance settings – looking forward to testing this in practice.
a new 4K matte 600-nits screen option available on both models, which adds up to the previously existing FHD IPS and UHD OLED options.
WiFi 6 and optional CAT16 WWAN mobile connectivity – this replaces the card-reader when opted for.
improved anti-smudge coating and upgraded speakers – these are only mentioned in the fine print, but without any further details. I'd reckon Lenovo implemented slightly larger and more powerful speaker chambers, and they still fire on the belly.
I'm happy to see improved speakers and included LTE connectivity, these add up to what were already mature products that now address most of our complaints with the maiden gen1 Thinkpad X1E. The thermal design hasn't physically improved over the generations, though, and there's still no FHD touch option, which might still push some potential buyers away.
Overall, though, these 3rd gen 2020 ThinkPad X1E and P1 are both only incremental updates of what is now a 3-year old design. I'm not complaining, I'm still a fan of this sort of classic looks, but the competition has innovated in the meantime, and devices such as the MacBook Pro 16 and the new Dell XPS 15/17 models are surely going to eat into these ThinkPads' desirability and market share in the 2k+ segment. What do you think?
Oh, both these lineups are scheduled for July, with the X1 Extreme rd gen starting at $1749, and the P1 rd gen at around $2000.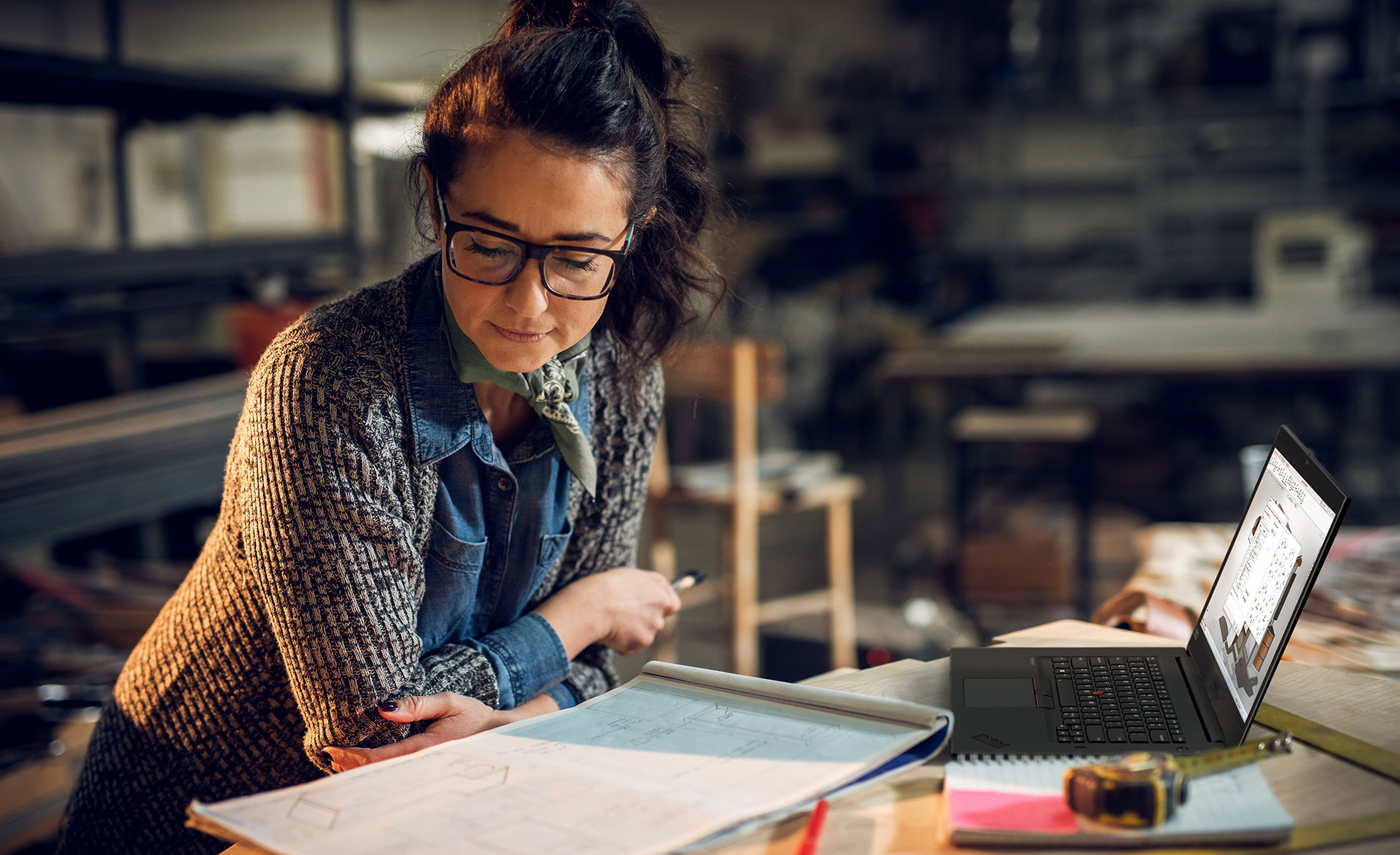 Disclaimer:
Our content is reader-supported. If you buy through some of the links on our site, we may earn a commission.
Terms
.