2020 finally brings up that long-awaited new generation of Qualcomm powered notebooks built on the most recent Snapdragon 8cx platform.
We've first heard about these at Computex in June 2019, with Lenovo's Project Limitless that showcased the Snapdragon 8cx platform and Snapdragon's X55 5G mobile broadband modem.
While they failed to be the first with a Qualcomm 8cx computer in stores, Project Limitless has now transformed into a real product, the Lenovo Yoga 5G (of Flex 5G in the United States). It's expected for Spring 2020, with a starting price of $1499.
That's a major price-jump from Lenovo's existing Qualcomm ultrabook, the Yoga C630, which started at around $950 at launch and can be found for $600 these days. It's also significantly pricier than other Qualcomm ultrabooks of the moment, such as the Microsoft Surface Pro X or the Samsung Galaxy Book S, so it might have a hard time attracting buyers, despite the fact that it offers the golden egg: integrated 5G connectivity.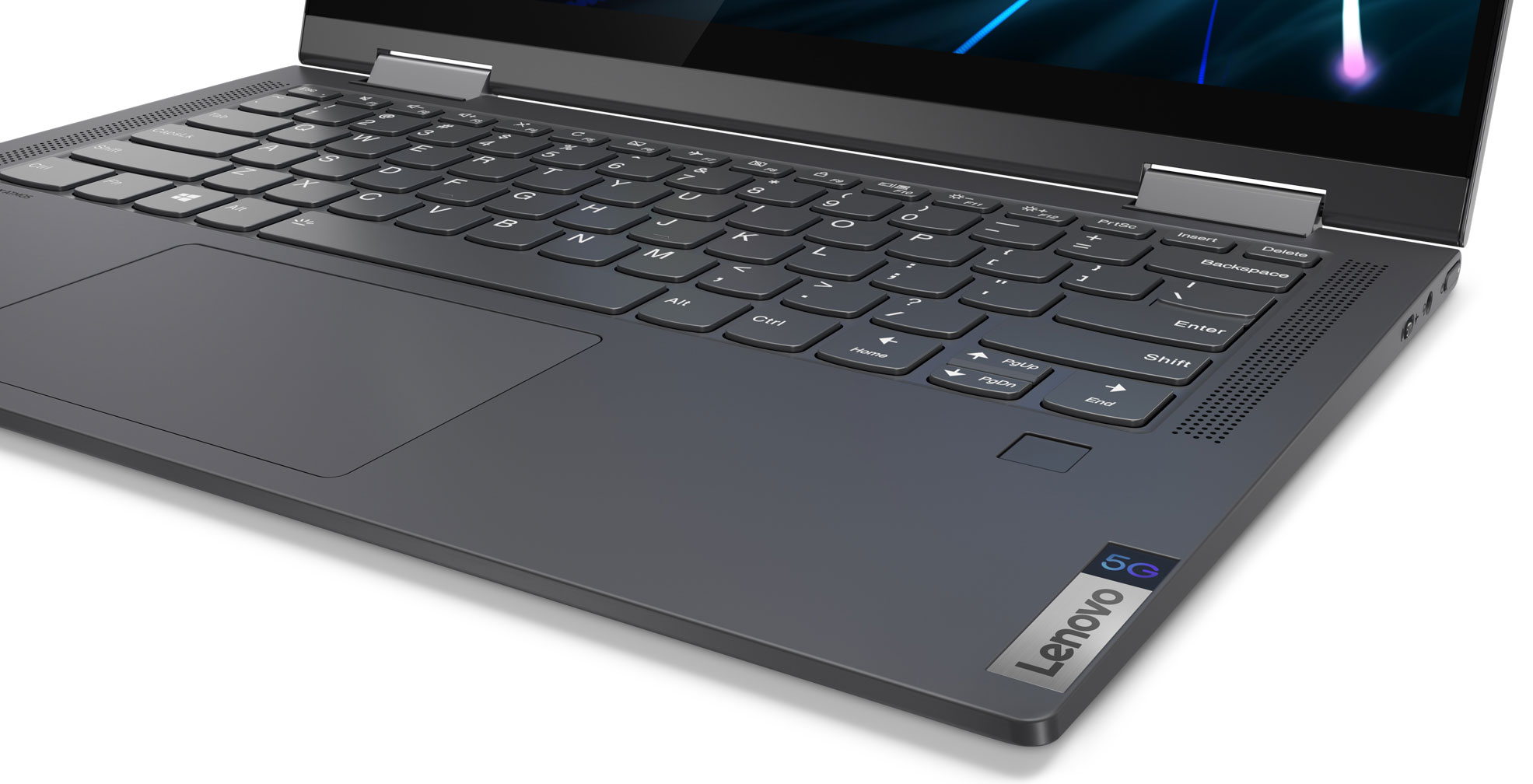 Based on the few existing reviews, Snapdragon 8cx should be able to compete with an Intel Core i5 CPU in terms of performance, so this 2020 generation of ARM notebooks should be snappier than last year's. Nonetheless, software support is the main culprit of existing ARM laptops, as well as the competition from Intel's incoming mobile Lakefield Core platform, scheduled for later this year.
Back to the Yoga/Flex 5G, it's a compact and light (2.86 lbs, 1.3 kg) ultrabook with premium metallic construction, a 360-degree convertible 14-inch IPS screen and front-facing speakers, so a lot like the premium Intel-based Yoga C740 in terms of design, build and features. It also relies entirely on USB-C connectivity.
The main selling point is the always-connected Qualcomm 8cx hardware platform, that allows instant resume times, snappy everyday performance and more efficient runtimes than the existing Intel/AMD platforms, that would translate in up to 24 hours of battery life (according to Lenovo's literature) – so more like 8-12 hours of actual use. That's also its main quirk, though, with glitchy performance and limited legacy app support.
The Yoga 5G also integrates Qualcomm's X55 5G modem, with potentially 10x faster transfer speeds than 4G, as well as reduced latency and improved responsiveness. Lenovo specifically designed a 9-antenna system for better signal and faster connection, but the performance is still going to greatly depend on the quality of the existing 5G network.
So is there good 5G where you travel/ work/ live? If the answer is yes, and a 5G ultrabook is a must-have for you, this Lenovo Yoga 5G is going to be one of the first available options later this year.
More 5G laptops will follow, though, and with the incoming Intel variants expected around mid-Summer (such as the recently announced Dell Latitude 9510), you need to ask yourself if a Qualcomm based Windows laptop is going to meet your needs, or you'd rather wait for a native x86 Windows implementation instead.
Disclaimer:
Our content is reader-supported. If you buy through some of the links on our site, we may earn a commission.
Terms
.