It's been a while since the release of the Nvidia Pascal architecture that's used in the vast majority of notebooks and desktop builds available in stores today, but a new generation based on the Turing architecture is scheduled for release this summer. We've seen rumors of this next gen series in the last few months, but most of them about the top of the line RTX 2080 chip (previously known as GTX 1180 as well).
Update: Check out this more recent article for a detailed coverage of existing mid-range RTX 2060 laptops and their capabilities.
Update2: Despite the initial rumors, as of September 2018 we only know details about the higher end RTX 2070/2080 desktop version of the new Nvidia Turing family. More information about laptop implementations and the mid-range 2050/2060 chips will be available in the next weeks and months, so stay tuned for updates.
The recently published program of the Hot Chips 30 Symposium, a conference scheduled for August 20th and 21st 2018, mentions a panel by Stuart Oberman called "NVIDIA's Next Generation Mainstream GPU", which should cover this exact topic: the next-gen mid-range GPU series. Stuart Oberman is a Vice President GPU ASIC Engineering at NVIDIA, according to LinkedIN.
I'd expect to know more about the new Nvidia 11xx line by that time, as Nvidia usually releases details on their top-end chips first, followed by the mid-range and lower end versions after a while. Still, given the latest rumors claiming the GTX 2080 is expected for mid-June, announcing the 2050/2060 chips that would qualify as "mainstream GPUs" in August is perhaps a bit hastier than what they've used us with in the past. On the other hand, it might make sense to have these chips ready for shipping by Back to School, but I wouldn't hold my breath for it.
The panel also mentions two other interesting topics, "Intel High Performance Graphics solutions in thin and light mobile form factors" and "Delivering a new level of Visual Performance in and SoC – AMD Raven Ridge APU", both with further implications for notebooks. AMD are pretty much non-existent in the current line-up, and a bit of proper competition is always appreciated.
If you're interested in a little bit of background about these new chips, from what we know so far the Nvidia 11xx series of GPUs is based on the Nvidia Volta 12nm architecture and will include GDDR6 memory. We've seen some leaks about the GTX 1180, with details about clock speeds, the amount of video memory, as well as some initial benchmarks and claims of up to 50% increased performance compared to the current GTX 1080, but also a slight bump over the Titan XP as well.
While you should treat these with a lump of salt, we already know for sure that the RTX 2080 is going to demolish the Titan XP in terms of performance per dollar, as it's expected to retail for around $700, while the Titan XP goes for North of $1200.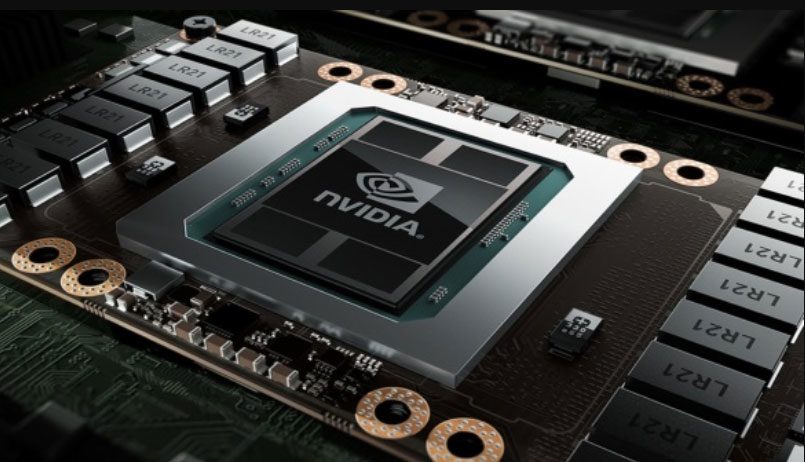 For those of you interested in buying a gaming laptop in the near future, we should also add that it's going to be a while till we'll actually see mobile Volta based GPUs implementations. Nvidia normally launched the desktop chips first, with the mobile builds available after a few months, so I'd expect Volta based notebooks to be available towards Q4 2018.
That's a long time to wait for a new computer, but on the other hand Nvidia don't update their platforms very often, so if you plan to keep your device for a few years, you could consider waiting for the Volta based SKUs and their supposedly significant performance buff.
Disclaimer:
Our content is reader-supported. If you buy through some of the links on our site, we may earn a commission.
Terms
.