The options for a convertible laptop with a large 17-inch screen are very limited out there, so if you're after such a computer you'd surely have the Dell Inspiron 7000 2-in-1 series on your list.
The 7779 model is the late 2016-early 2017 update of the series, built on Intel Kaby Lake hardware, but otherwise identical to the previous generation, the Inspiron 7778.
I didn't get to properly review any of the models in this line, as they are not widely available in my part of the world. But one of our readers did get a top-specked Inspiron 7779 (Core i7-7500U CPU, Nvidia GT 940MX graphics, 16 GB RAM, 512 GB SSD) back in December 2016 and sent in his opinions and feedback after using the laptop for a few months, which I've gathered in this article. Thanks so much Kristian for your time and effort.
So, without further ado, here's what Kristian has to say about his Dell Inspiron 7779 and I'll also add a few of my impressions and thoughts at the end of the article.
But first, the specs sheet.
| | |
| --- | --- |
| | Dell Inspiron 17 7000 series 2-in-1 (7779 model) |
| Screen | 17.3 inch, 1920 x 1080 px, IPS, touch, glossy |
| Processor | Intel Kaby Lake Core i5-7200U or i7-7500U CPU |
| Video | Intel HD 620 + Nvidia GT 940MX 2GB GDDR5 |
| Memory | 8-32 GB DDR4 |
| Storage | M.2 SATA SSD + 2.5″ storage bay |
| Connectivity | Wireless AC , Bluetooth 4.1 |
| Ports | 1x USB 3.0, 1x USB 2.0, 1x USB 3.1 Type-C gen 1, HDMI, mic/earphone, SD card reader |
| Battery | 56 Wh |
| Operating system | Windows 10 |
| Size | 413 mm or 16.24" (w) x 278 mm or 10.93" (d) x 22.6 mm or 0.89" (h) |
| Weight | 6.11 lbs (2.77 kg) |
| Extras | backlit keyboard, webcam |
Design and build quality
"In my opinion it's the best designed and thought out laptop I've got my hands on. It gets a really nice, easy to use and intuitive backlit keyboard and a well shaped edge in front of the track pad, which makes using the computer quite comfortable. I also like that the screen is not as thin as on many recent laptops (such as the MacBook), which gives it more structural integrity and definitely makes it feel more solid.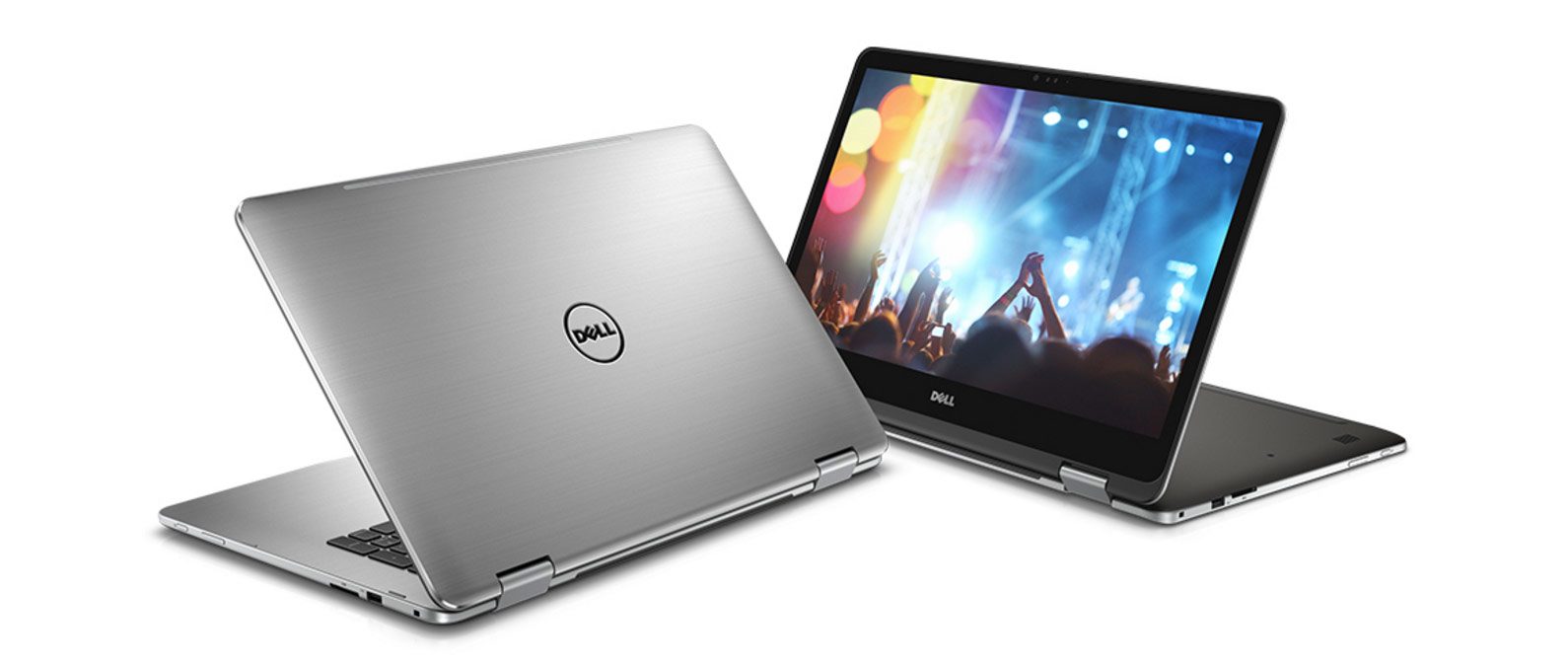 Most of the body is made of brushed stroked aluminum. The computer is well cooled and remains mostly cold even when performing demanding tasks. It only gets warm when I open War Thunder and play for an hour or so on high details, which the system handles really well, and I guess it would be able to run on even higher setting just as smooth. But back to the design aspects.
Hinges do exactly what they're supposed to do – allow the screen to flip back to 360°, hold firmly at every position you put it in and allow the screen to be lifted with a single hand. Also, the screen closes really nicely, so no dust will get between it and the keyboard when it's idle or jiggling around in a bag.
About the ports: absolutely no complaints. 2x normal USB As and a C one, power, card reader, hdmi and a jack. All closer to the back of the device, so they don't get in the way of my hands. Also about the cooling – I don't know how they did it, but it really performs well, and the fact that air is both sucked and blown trough the back of the laptop gives you the ability to put this device on any surface and in any mode, without fearing that dust would get inside easily.
What could be improved: although the whole build quality is top notch, there is a little flex in the keyboard deck, to the point you can hear the fan change its pitch a little when pressing it. Nothing too drastic though.
Keyboard and screen
As I said earlier, the keyboard on this Inspiron 7779 is amazing. Very intuitive and easy to use. The keys press nicely since they got enough travel distance. Their placement, their visibility, the fact they are automatically back-lit… Just perfect. Also every key is separated by the aluminum frame, so again – no dust between the keys. The Caps key has a little diode, indicating whether it's active or not. By the way, all the lights on this laptop (backlight, indicators, charging indicator…) are all cold white, which makes them look neat and elegant imo.
As for the screen, this laptop gets a great full HD IPS LCD touch panel. Colors are nice and vivid. Contrast is just perfect. This screen feels on par with any recent pricey smartphone. It has wide viewing angles too.
This is also a touchscreen, and that's where the laptop stands out of the crowd. Honestly, as you said, there aren't many two-in-ones with such a big screen. And I wonder why. Maybe 17-inch 2-in-1s are more or less niche market…
Anyway, there's also a fairly thick bezel around the display, half an inch or so, but whatever. It doesn't bother me. Almost every laptop has one.
Daily use
Since I was forced not to bring it to school (apparently people get jealous when they see someone walking around with a laptop with a price of their car), I keep it at home on my desk. Therefore I don't carry it around much. But when I did, it wasn't too much of a hassle. It fits nicely into my backpack and is light enough.
My daily use consists of a 5 second boot time enhanced by Windows Hello (never would I've guessed that face recognition can be such a great feature. I love it on this laptop. Whether it's bright or I'm sitting in total darkness, the IR camera will always recognize me in a split of a second), proceeded by launching Autocad (which loads uncommonly fast compared to any other computer I get in touch with). I also go to the Internet or watch movies and clips. Not so often I play video games with my dad.
I remember the times when you really needed to consider whether it would be worth booting the computer to check something, now it's all in the past, because you can literally turn it on, print something and turn it back off in a minute. That's fast. ;) Dell truly unleashes the power of Windows 10 here, gestures and stuff, and I love how in Chrome you swipe right to go back a page and vice versa, love it!)
I definitely find the 2-in-1 ability to be useful, although Photoshop seems to lack support for some of Dells touchscreens, while Illustrator works fine. I like how you can unplug it, flip it, go into tablet mode, sit on a couch and just browse the Internet for hours, then press the screen off button and leave it on the table and then come the next day and have enough charge to browse for another couple of hours. So, yeah, battery life is astonishing. Charges fast. I didn't try charging via USB C, cause I'm not sure the Oneplus dash charger is meant for that… But maybe one day.
Besides these, the Inspiron 7779 is cold and mostly quiet (the fan is only noisier when I'm playing War Thunder, otherwise it barely turns on).
Why did I get this one?
Because I am a design student. A wanna be a musician and I'm a fan of well made things. Honestly, I've been looking for a computer for more than a year. I almost bought myself an Asus but I thought that 1000$ is expensive for a laptop which couldn't really offer much except for raw power. Then I stumbled upon this Dell and fell in love with it. Literally :D I dust it off daily. And to tell the truth, $1500 feels like nothing for what I was given. Really, it's simply that good in my opinion.
It's fast and powerful, it's beautiful and unique. I got more than I wanted. I never had a thing from Dell before, but now I love their products and this Inspiron is definitely not going to be my last Dell product."
Some extras and conclusions
It's pretty obvious from the paragraphs above Kristian is hyped about this laptop.
I on the other hand was a little more skeptical, so I went online and looked for a few more user reviews and opinions before drawing a conclusion, and the results came in positively pretty much all across the board. There aren't many reviews of the 7779 out there, but there are quite a few of the 7778 model, which is virtually identical except for the upgraded processor.
Some people complained about the weight of this laptop, roughly 6.1 lbs, which does make it quite heavy for tablet mode, but it's a 17-incher, so what were you expecting? Others knit on the lack of a 4K screen option, the slow card-reader, the limited number of full-size USB slots or the keyboard's rather shallow feedback, but overall the impressions are more than positive. In did noticed a potential concern in this review that claims the dedicated GPU throttles in certain loads, but I haven't seen in widely mentioned in other articles or forum posts, so you should take it with a grain of salt.
Bottom point, if you're looking for a 17-inch laptop with a slim profile, solid construction, a convertible screen and the performance and battery life to cater to everyday activities, the Dell Inspiron 7779 can be the one for you. It's available in most regions and in the US, with prices ranging between $899 (Core i5-7200U configuration, 12 GB of RAM, HDD storage) and $1249 (Core i5-7500U, 16 GB of RAM, 512 GB SSD).
Kristian Rudenko contributed to this report.
Disclaimer:
Our content is reader-supported. If you buy through some of the links on our site, we may earn a commission.
Terms
.