Dell's refreshed XPS 13 7390 is one of the better thin-and-lights ultrabooks available in stores these days, and like most other Core U devices on the market, has been recently updated to Intel's latest hardware: 10th gen Comet Lake.
However, aside from the standard dual and quad-core i3, i5 and i7 CPU options, Comet Lake also includes the first mobile six-core processor, dubbed Core i7-10710U, and Dell is the first manufacturer to actually make this available for their flagship ultraportable.
You'll be able to configure an XPS 13 7390 with the 6-Core i7-10710U processor starting October 1st 2019, in variants based on Windows 10 or Ubuntu.
For now, we don't have any exact details on the cost of this option, but we do know that the i7-10510U variant starts at around $1600 on Dell's online store, and according to Intel's website, the 10710U sells for about $35 more than the 10510U. That could translate in a starting price of around $1700, but there's a good chance Dell will only offer this six-core option bundled with 16 GB of RAM and 1 TB of storage, which could push the pricing closer to $1900-$2000.
Looks like I was wrong. The i7-10710U configurations start from as low as $1349 with 8 GB RAM/ 256 GB storage and the FHD matte screen, or $1449 for the same specs, but with 16 GB of RAM. That's great, as in the past you were pretty much forced to go with the 4K screen in order to get 16 GB of RAM, which is not the case anymore.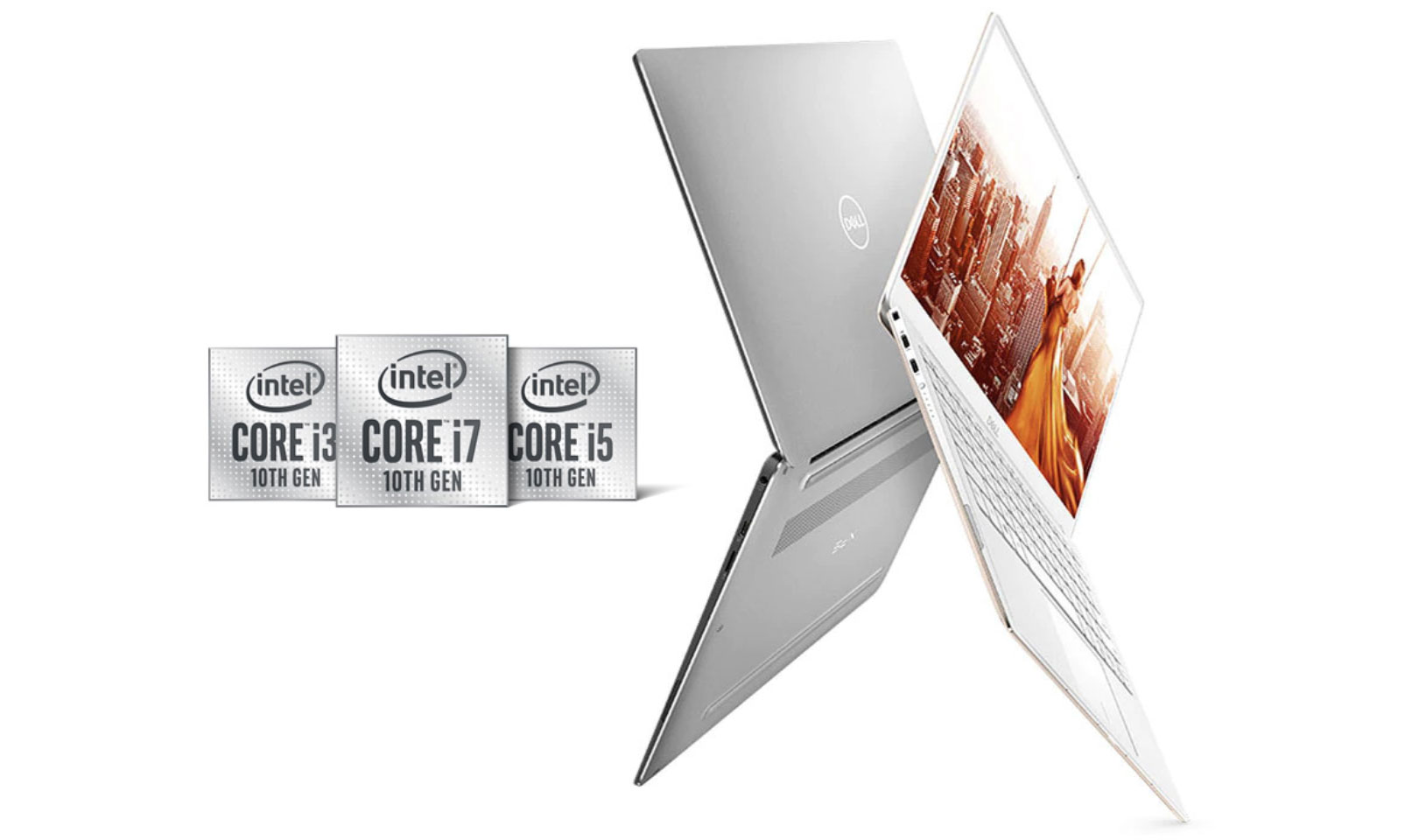 Of course, the question on everyone's lips is how does the i7-10710U compare to the quad-core variants.
So far we already know that the quad-core i7-10510U CPU is, performance-wise, just a minor upgrade of the Whiskey Lake i7-8565U that has powered most performances ultraportables over the last 12 months, but the i7-10710U might be completely different story in demanding applications that can put those extra cores to good work. Of course, that's highly dependant on each thermal implementation and TDP settings, and luckily the XPS 13 is one of the most advanced ultrabooks when it comes to thermal management.
Dell offers a competent software package that allows users to choose between several profiles, based on their demands. The top setting favors performance, allowing a higher CPU TDP limit of roughly 25 W and allowing the fans to spin faster in order to cope with the heat.
These settings, corroborated with the actual dual-fan dual-heatpipe thermal module and the materials used for the outer case, allow the quad-core XPS 13s to perform better than pretty much any other notebook of the same size. That's why I'm confident this will also help the six-core variants perform very well.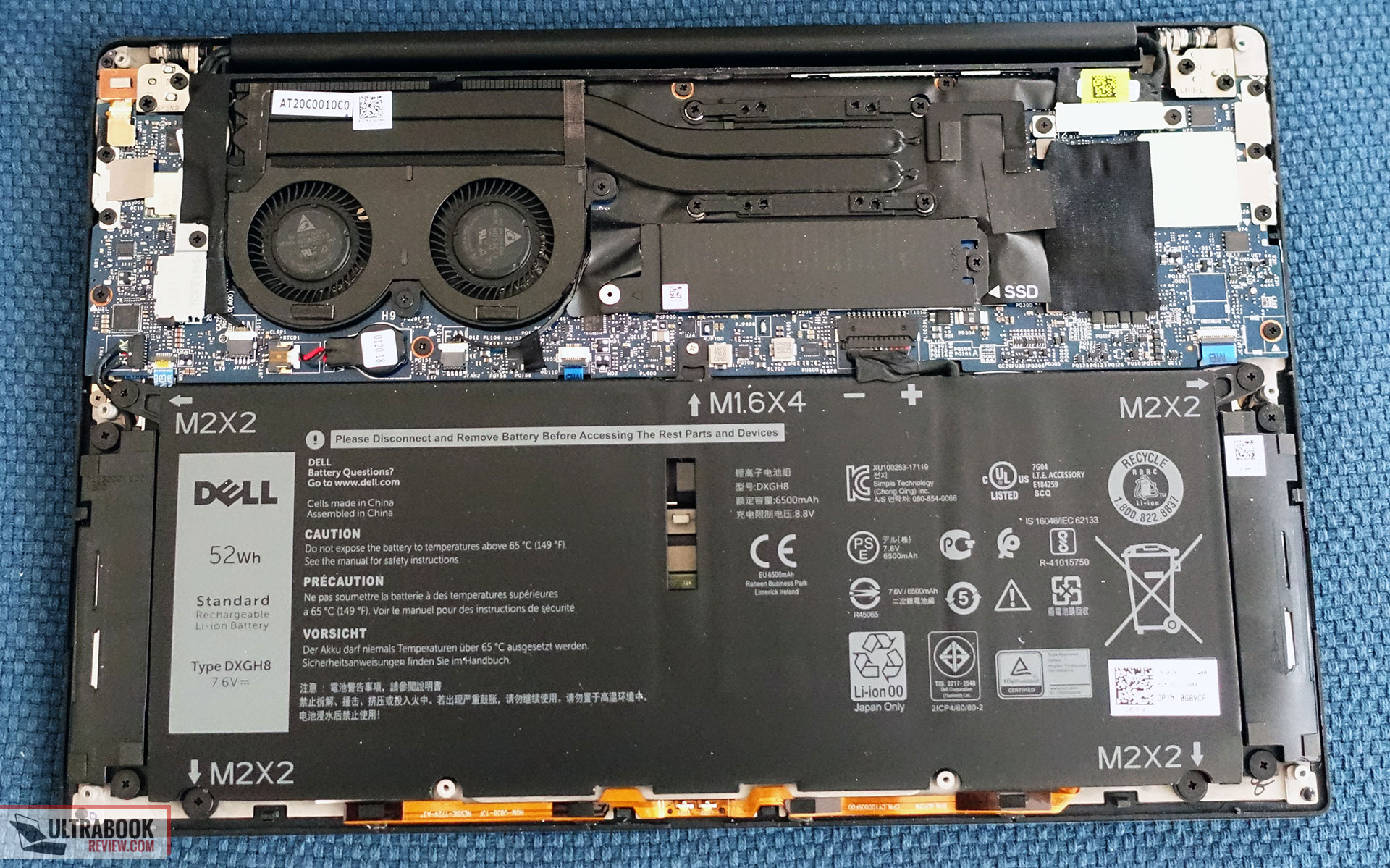 Even with a six-core processor, the XPS 13 remains primarily an ultrabook, and its capabilities are somewhat limited by the lack of any dedicated graphics, the smaller screen size, the limited amount of RAM (up to 16 GB on the top configurations) and the single-storage option. That means you will find more powerful compact laptops out there, but either larger in size and heavier, or perhaps not as well put together as this one.
Another question you should ask yourself is whether you actually need the six-core CPU in such a computer and whether it's worth paying the premium for. We won't be able to give you a clear answer until actually getting our hands on the product for a proper review, but one thing is obvious: you should only get this if you actually require the performance gains, if you're editing video/photo content, running demanding engineering/programing software etc.
If that's not the case, I'd still primarily recommend the mid-range i5 variants of the XPS 13 7390 for the regular buyer and perhaps even the early-2019 XPS 13 9380 variants based on Whiskey Lake hardware, as both are fast enough for daily use and some demanding tasks, and significantly cheaper than the i7 models.
On top of all these, don't forget that configurations based on Intel's Ice lake platforms will also be available in the next few months, which provide a better balance between computing power, graphics, and efficiency.
Update: Looks like Dell pretty much replaced the i7-10510 quad-core CPU with the i7-10710U six-core, and offer the processor even on lower-tier configurations with 8/16 GB of RAM and 256 GB of storage. That pretty much translates in a $200 premium from the Comet Lake i5 to the i7, which is doable if you plan to put that six-core to godo work. I'd still wait for some reviews first, though, in order to find out more about the real-life performance in demanding loads.
Bottom point, yes, the XPS 13 7390 is one of the first ultrabooks you can configure with the six-core Intel Core i7-10710U processor. But that doesn't mean you should just go ahead and buy it just because it gets a six-core CPU. Be smart about it, do your homework and pick what actually gives you the better value for your demands.
Disclaimer:
Our content is reader-supported. If you buy through some of the links on our site, we may earn a commission.
Terms
.