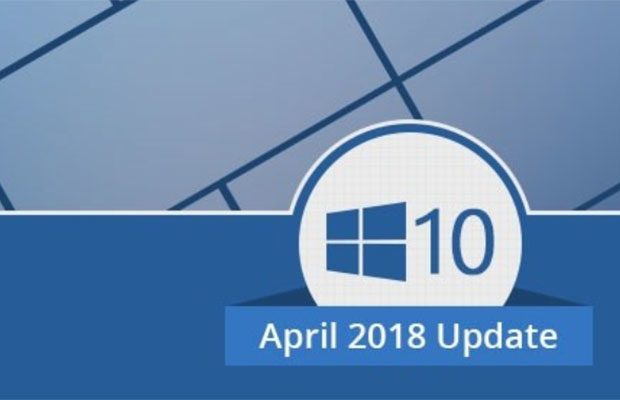 When Microsoft announced the arrival of Windows 10 about three years ago, they talked about continuing the development of the OS as Windows as a service (WaaS). For the consumer, this meant two major OS updates a year, with added new features and capabilities.
The first of the two updates slated for this year is available as of the beginning of May 2018, after months of being tested by the Windows Insiders and is called the April 2018 Update.
Like the previous feature updates, the April 2018 Update offers new features and functionalities. According to Microsoft, most of these features are aimed at reducing the time taken to get to what you want. Features like the Timeline for example, make it easy to get a glimpse of what you've been doing with your PC in the past 30 days. You will be able to search for and continue the presentation you've been working on a week ago or continue researching in Edge exactly from where you left off on any of the devices connected to your Microsoft account. The Timeline pools data from the Microsoft services that you use and can also sync with your mobile device, so you can switch working from your PC to your phone/tablet and vice-versa.
The April 2018 Update also brings an updated version of Quiet Hours called Focus Assist. Focus Assist offers more granular control of your notifications.
There can be no feature update without changes to Microsoft Edge browser and the April 2018 Update is no exception. New features include being able to mute and unmute tabs, new autofill features, a better full-screen reading experience, new grammar tools, and improved EPUB book management. Edge also gets Progressive Web App (PWA) support in this release.
One of the major changes to the April 2018 Update is the ability to update faster and thus reduce offline times by as much as 63%. This means that your PC will be available for use quicker.
That is not all, though. There are a number of cosmetic changes throughout the OS, including more Fluent Design elements across the shell. The Settings app has also been beefed up with more handy settings that reduced the need to rely on the legacy Control Panel. The new Settings app also allows you to install and preview new fonts directly from the Microsoft Store. There's an improved Game Bar that allows you to easily capture and record Mixer streams and toggle the camera and microphone. New Bluetooth features means easier device pairing and simpler file sharing to nearby devices. Dubbed 'Near Share', this is Microsoft's version of Apple's AirDrop feature. Microsoft is also taking steps towards making people aware about the exact telemetry information being collected via the Diagnostic Data Viewer app.
Microsoft will start pushing the update in the 'Patch Tuesday' update cycle starting May 8th. However, if you want to install the update right away, you can do that with the Media Creation Tool, and in case it's not down your alley, you can rollback to a previous working state. You can also check for updates using Windows Update, but since Microsoft rolls out major updates in waves, it may be a while before you get to see it listed as an option.  As always, if something is not up to your liking, you can always rollback to a previous working state.
Source: Microsoft
Disclaimer:
Our content is reader-supported. If you buy through some of the links on our site, we may earn an affiliate commission.
Learn more.